Something Big Is Happening (To Our Website)
March 6, 2019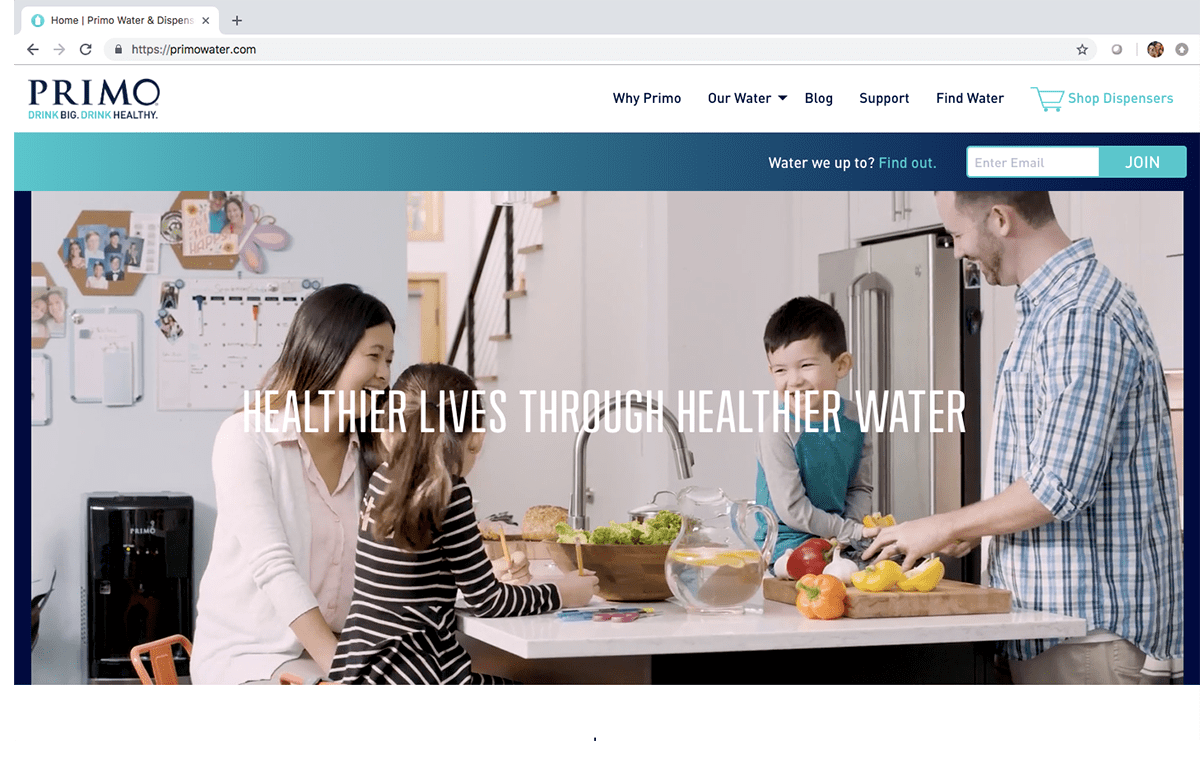 Big water deserves a big website, plain and simple. We wanted to make sure that everyone understands the wonder that is Primo® water, and why it's so awesome. So, we went back to the basics to create an all-around enhanced customer experience while on PrimoWater.com. That's right—this was all for you.
One of the most important parts of this website redesign was communicating our why's: consuming safer water*, creating less waste and building healthier habits. By establishing these before anything else, we could be confident that anyone who travels to our site would know why Primo® water is so vital to everyday lives of Americans. On top of that, we made sure to add more supplemental information for those eager to read more. Why is Primo a better, safer option when compared to tap, fridge filtered, or single-serve bottled water? You'll have to visit to find out.
But a pretty site full of awesome information doesn't mean it's easy to navigate, so that's what we tackled next. By improving the sitemap and reorganizing the information all across its pages, we created a site that practically navigates itself. And that fix will lead to even more goodness—making it much easier for customers to find nearest water locations with an updated map locator, explore dispenser options, and understand the difference between Primo® Exchange water and Primo® Refill water.
The transparency of our mission (inspiring healthier lives through our better water) was the end-game with this redesign. Through brand-new imagery, we aimed to tell a story about the goodness of water and how it enhances our lives, young or old; so, when it was all said and done, choosing the better water would be a no-brainer.

Cheers, and thank you for sharing our good news!