FREE $5 gift card–good for up to two 5-gallon refills of premium Primo Water!
Exclusive offer for residents of the following metro areas: Phoenix, AZ; Albuquerque, NM; Las Vegas, NV; Houston TX; Los Angeles, CA; San Diego, CA; and Bakersfield, CA.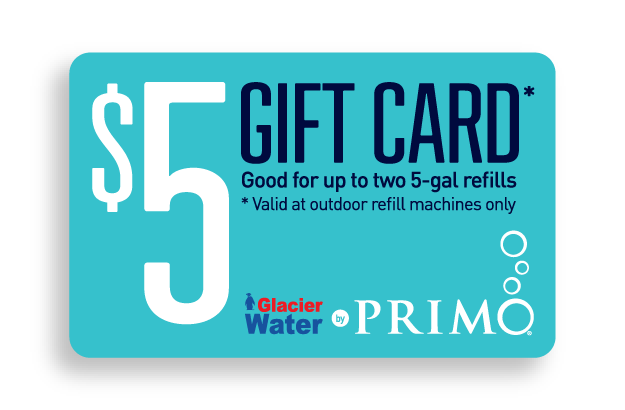 There are lots of things that make Primo® water awesome, but safety is at the forefront. When you choose Primo water, you're standing up for yourself. So, go ahead. Tell those parasites, bacteria and heavy metals who's boss. If there's one thing we should be able to rely on, it's our water—plain and simple. Available at over 20,000 retail locations in the U.S. and Canada, find a location nearest to you: https://primowater.com/self-service-refill-water/.