Celebrating National Bike Month with Primo & The Pan-Mass Challenge
May 7, 2019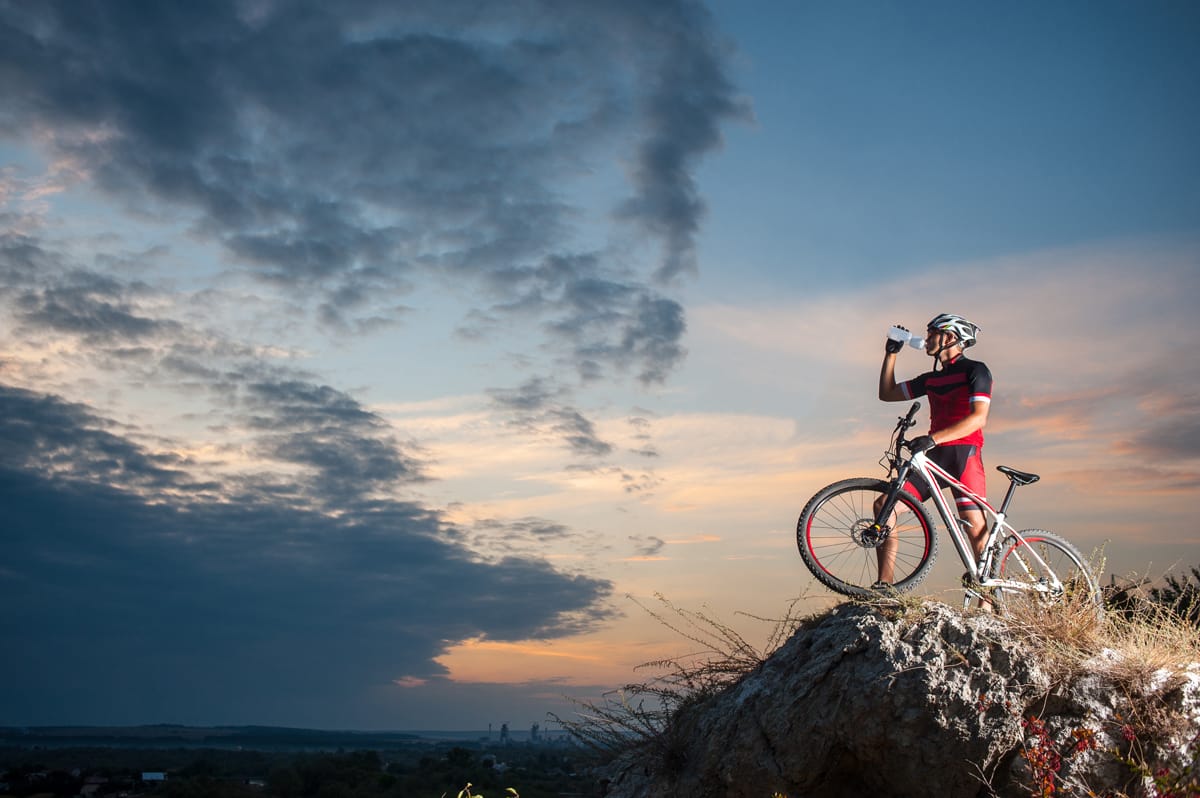 Primo® Water is starting off the month of May strong by being named the official water provider of the 2019 Pan-Mass Challenge (PMC), the nation's original fundraising bike-a-thon presented by the Boston Red Sox Foundation and New Balance. It just so happens that May is also National Bike Month, too. With that, Primo hopes to hit the ground running—or, rolling.
WHAT IS NATIONAL BIKE MONTH?
Established in 1956 and sponsored by the League of American Bicyclists, the month of May has been deemed National Bike Month. This gives communities from coast to coast an opportunity to celebrate their love of cycling, as well as spread awareness of the many benefits of cycling, too. The League helps provide resources to those who would like to plan an event in accordance with the month, which in turn, helps this holiday grow even bigger.
WHY CYCLING?
So, why exactly should you choose cycling over another sport? For starters, unlike weightlifting or running, cycling is low impact and causes less strain on your body. In addition, it uses most of your body's muscles for the duration of your ride. Because of this, it builds great depth of strength and stamina. And, you can control the intensity of each ride, making it a great option for everyday use.
It's no surprise that cycling is linked to many health benefits. As well as gaining a new hobby, you'll also be gaining increased cardiovascular fitness, improved joint mobility, improved posture and coordination, strengthened bones, and reduced anxiety and depression, just to name a few.
Outside of bodily benefits, cycling is a much greener mode of transportation. It uses no fossil fuel, making it a pollution-free way to get to school, work, or to just plain exercise. And it's likely that if you opt for cycling more often, you'll save on the cost of servicing a car. If you bicycled to work and back (about six miles) every day, you could save about 3,307 pounds of greenhouse gas emissions each year. So, cycling is as much as an environmental preventative measure as it is a physical one.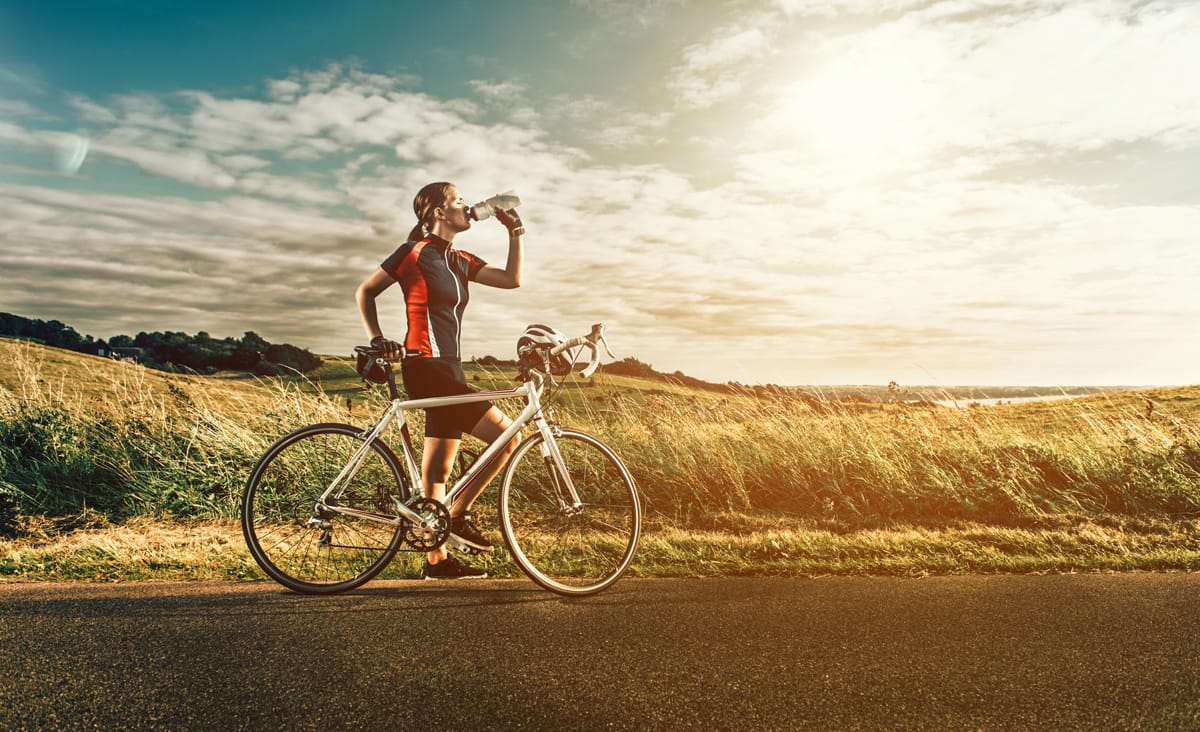 PRIMO & The PMC
Primo® Water is sponsoring the PMC because we appreciate their mission: to raise money for life-saving cancer research and treatment at Dana-Farber Cancer Institute through this bike-a-thon that crosses Massachusetts. And with such a big mission, it's fitting that they needed an even bigger source of water to fuel the thousands of cyclists who come out in support of the cause. Matt Sheehan, Primo® Water's CEO, said:
"This year will be my 18th PMC and I continue to ride because of the impact it has had on fighting cancer. Tying in Primo Water as the sole water sponsor is an honor as we ensure the proper hydration of our riders and volunteers while we also show all the power of the 5-gallon bottle."
Since the impact cycling has on your body is mainly aerobic, it's important to stay hydrated with the best water around. Luckily with Primo, our water undergoes a 5-step Reverse Osmosis (RO) purification system to ensure you're getting safer, better water at every sip. That means no more worrying about the heavy metals, harmful bacteria and trace pharmaceuticals that could be lurking in your tap water. And, choosing Primo helps reduce the waste of single-use plastic water bottles. In fact, every 5-gallon bottle of Primo helps eliminate 1,100 single-use plastic bottles from our oceans.
So, grab your bicycles, tricycles, unicycles—whatever you've got—and get to riding this May for National Bike Month. You'll fly out of the gate so fast, you just might leave skid marks. That's what we call The Primo Effect.
Thinking about riding in the PMC? Want to donate? Visit their website for all the information regarding volunteering, fundraising and the PMC community. In the meantime, find the nearest Primo® Water retailer to you.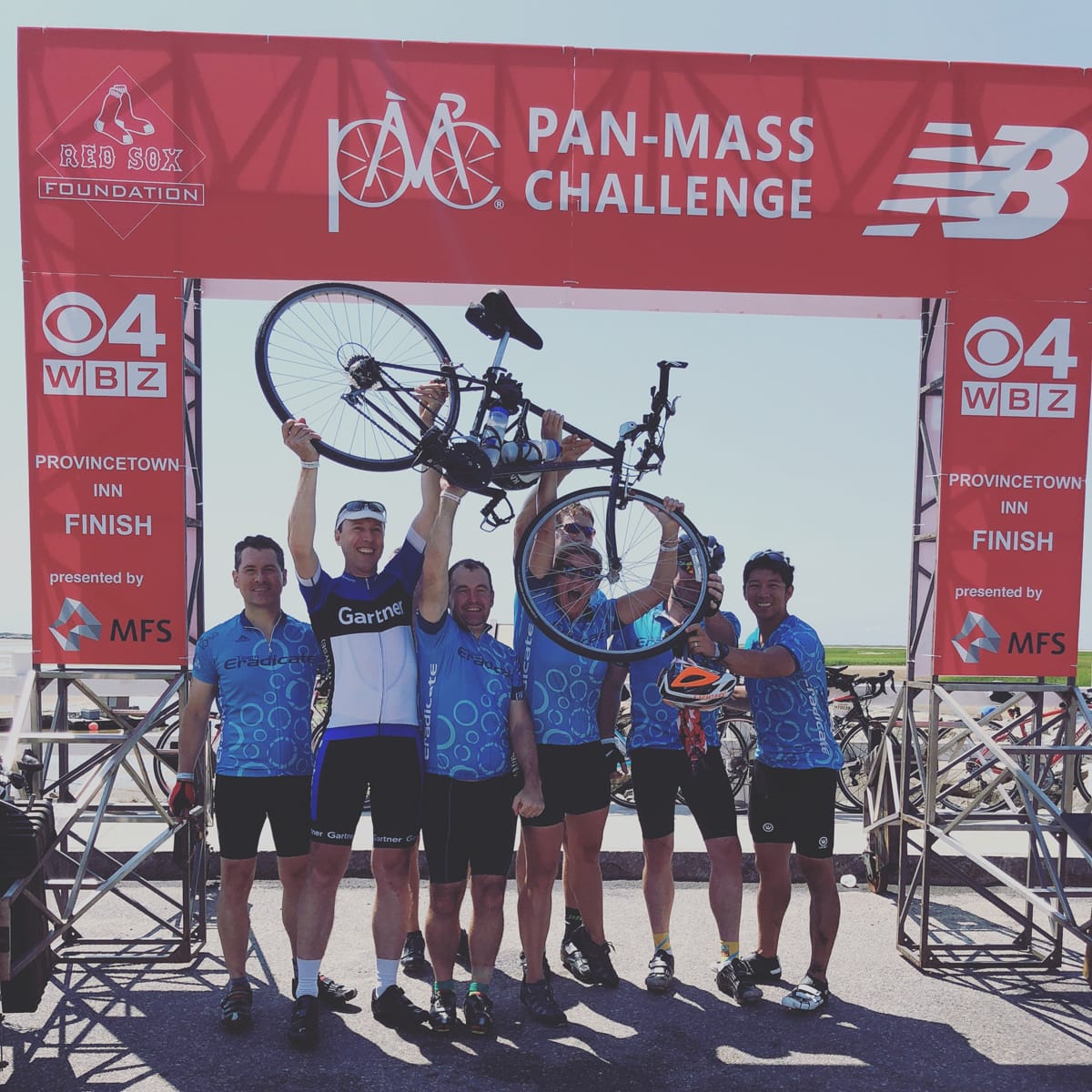 Team Primo at PMC 2018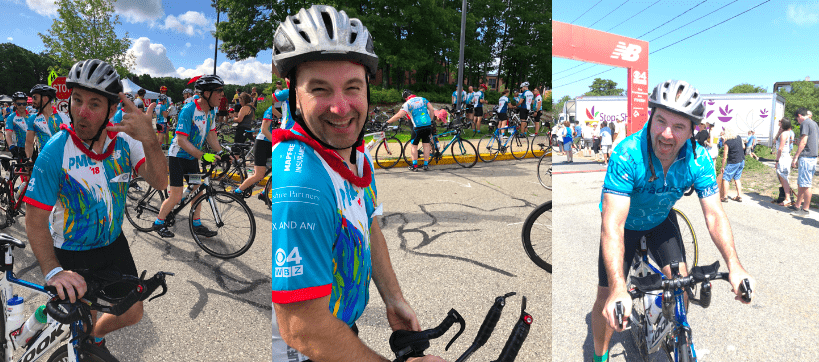 The many faces of Primo CEO Matt Sheehan at PMC 2018