Five Ways to Keep Toxins Out of Your Home
June 9, 2018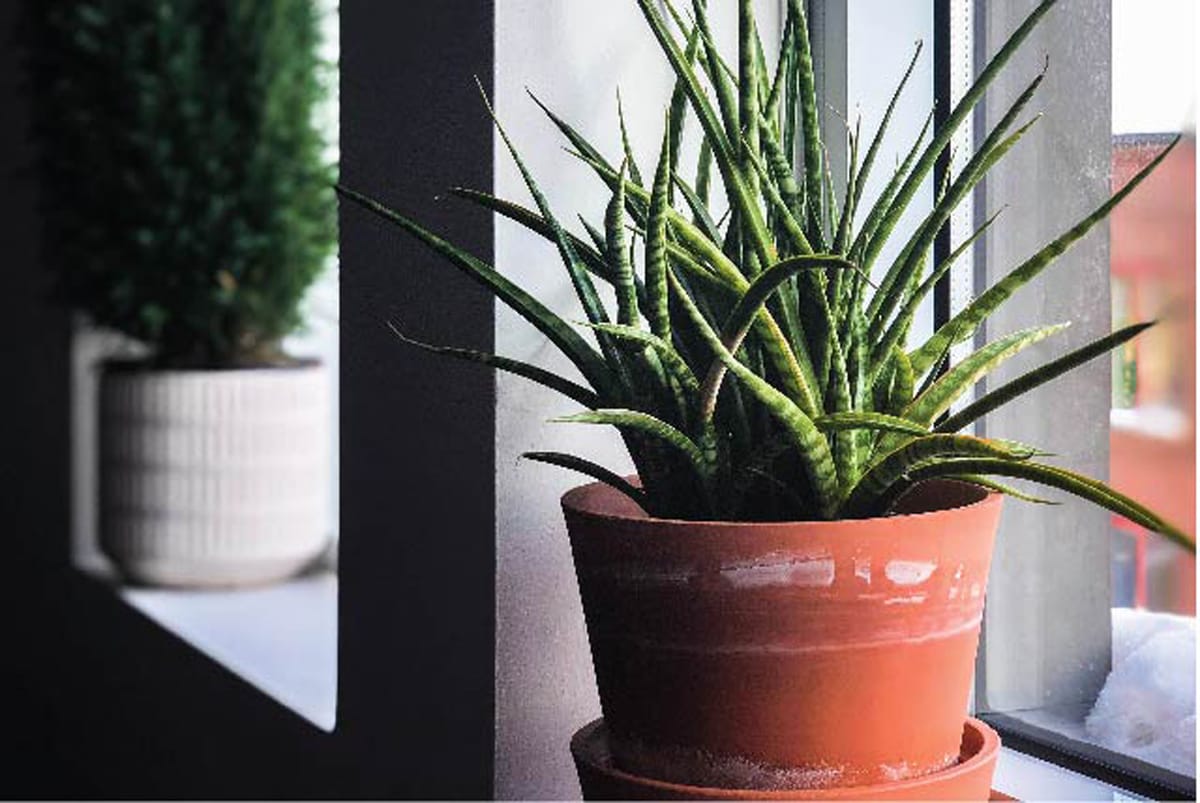 Forget spring cleaning. OK, we don't really want you to not clean your home – we just want you to keep toxins out of it. Because the truth is, just because your home looks clean, doesn't mean it's free of contaminants and hidden health hazards.
The cool news is there are countless easy things you can do to keep toxins out of your home. Here are five of our favorites:
#1: Keep House Plants in Every Room of Your Home
Indoor plants are a fantastic way to remove toxins in your home. Not only do they remove pollutants from the air by absorbing the gases through their leaves and roots, they look beautiful and add to your home's décor. Some plants do the job better than others.
#2: Remove Your Shoes
Shoes. We wear them everywhere and they love to mingle with bacteria, dirt, fecal matter, pesticides, dust, lead, and just pure filth. Since your shoes play host to countless contaminants, it can affect the health of your entire household if you don't remove them when you get home. Simply taking them off at the door keeps 40 percent of these toxins at bay.
#3: Use Natural Cleaning Agents
Get back to basics, keep money in your wallet and clean the heck out of your house with homemade natural cleaning agents. Check out these recipes for household cleaners that you can make at home – and you probably already have the ingredients. Add essential oils for natural fragrance, disinfectant properties, and a mood boost. And guess what? You don't need chlorine bleach either. Renowned for killing germs on contact and for its mold-killing ability, chlorine bleach has two super effective competitors: hydrogen peroxide or vinegar. They get the job done just as well as bleach and aren't dangerous to your skin or health. Tip: clove essential oil also gets rid of mold.
#4: Vacuum with a HEPA filter
Using a HEPA filter when you vacuum your home will reduce the levels of numerous chemicals, dust, dander, mold and other allergens in your house. A few tips:
Replace HEPA filters every six months
Don't vacuum before bedtime; vacuums kick up a little dust (yes, even HEPA)
Step outside to empty the canister or remove the dust bag
#5: Remove Contaminants and Reduce Waste with Primo Water
As you may know, the water that comes from your tap is likely contaminated with a variety of chemicals and pollutants that are bad for your health. If you're looking for ways to remove toxins from your home, choosing purified water is a great place to start.
In addition to being tastier, healthier, and free of common contaminants when compared to tap water, purified water also helps keep toxins out of the environment. Primo Water helps reduce waste. Did you know that one 5-gallon Primo Water bottle is sanitized up to 40 times before use and saves over 1,500 single-serve bottles? More than 1,000 of these could end up in a landfill where each one could take 450 years or more to decompose. By choosing to drink and use purified water in your home, you're making the healthy choice for you, your family and your environment.