Give Your Water an Upgrade with Tart Cherry Juice
March 10, 2020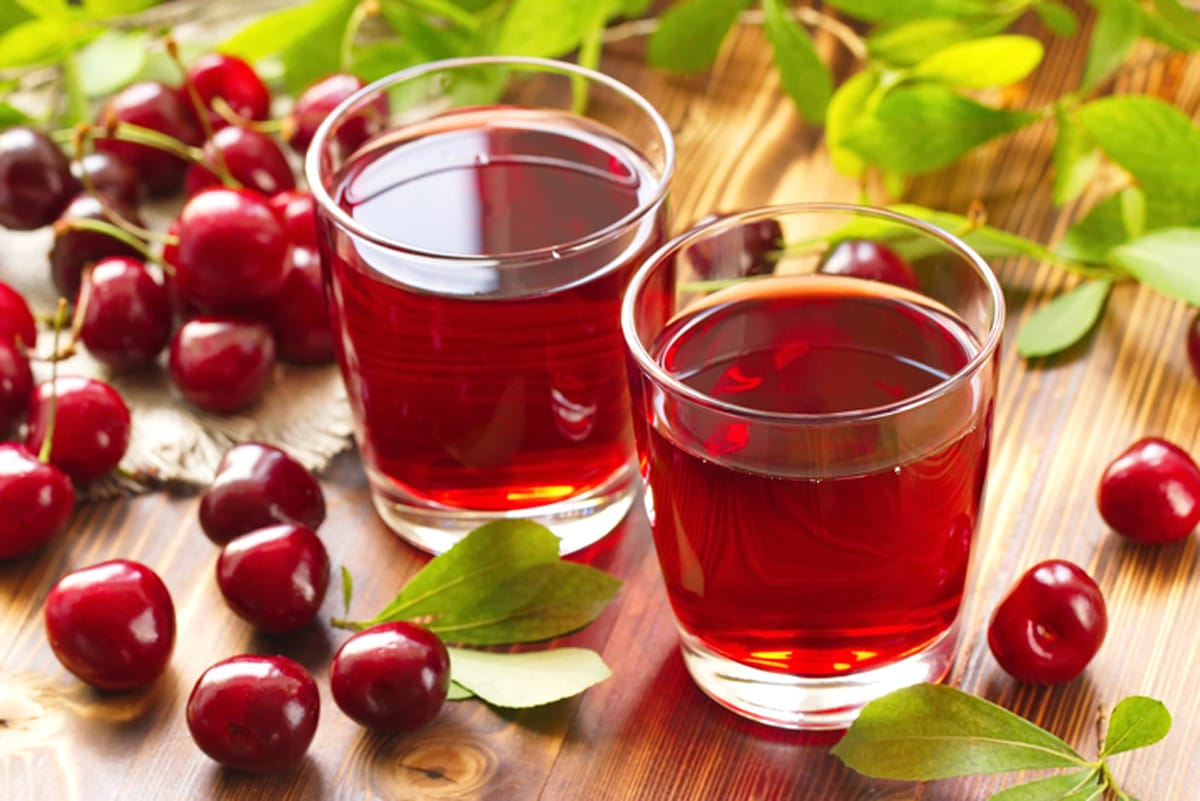 Let's face it. Even though purified water is arguably one of the best things for your body, sometimes you want something tastier. Luckily, there are so many different ingredients that can achieve that flavor you're craving! So, spice up your regular water with a fruit juice that's gained popularity over the last few years: tart cherry juice.
WHY IS TART CHERRY JUICE SO GOOD?
Tart cherries, or sour, dwarf or Montmorency cherries, are exactly as they sound. They're very tart and tend to be consumed dried, frozen or juiced, compared to sweet cherries, which are often eaten fresh.
The tart cherry itself is rich in nutrients, and luckily, those nutrients stick around after being juiced. The juice contains various amounts of vitamin A, vitamin C, manganese, potassium, copper and vitamin K. And, it has small amounts of B vitamins, antioxidants, and omega-3 and omega-6 fats.
When compared to the sweet cherry, tart cherries contain 20 times more vitamin A and five times more antioxidants.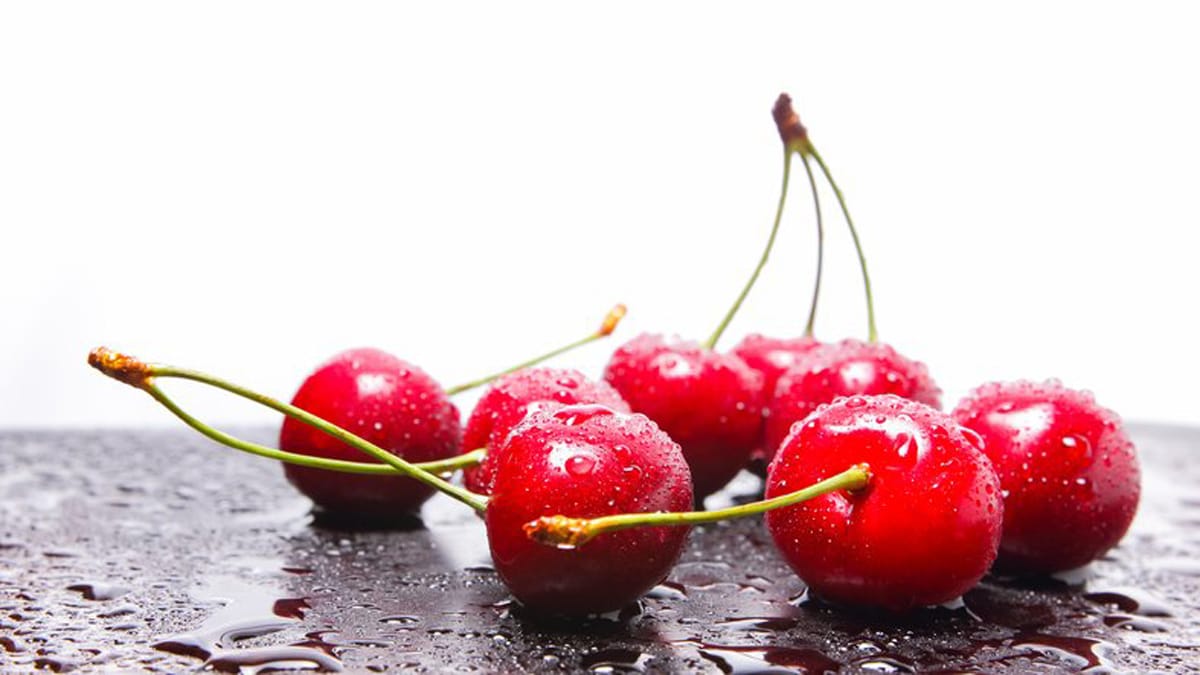 TART CHERRY JUICE CAN BENEFIT ATHLETES
Recently, tart cherry juice was linked to numerous health benefits. For starters, if you're an athlete, it could be part of your post-workout routine, as the juice has been proven to have a positive effect on muscle strength and soreness.
In one study, runners who consumed tart cherry juice experienced three times less pain during and after a race compared to other runners given a placebo. In addition, the juice has been linked to reduced muscle breakdown and muscle soreness and increased recovery in resistance-trained individuals.
TART CHERRY JUICE COULD HELP YOU SLEEP
Tart cherry juice is also rich in melatonin, a hormone that causes sleepiness. Some studies showed that the juice could be an effective way to fight insomnia or increase the quality of your sleep each night. For example, insomniacs who consumed tart cherry juice over two weeks saw increased sleep time by an average of 85 minutes.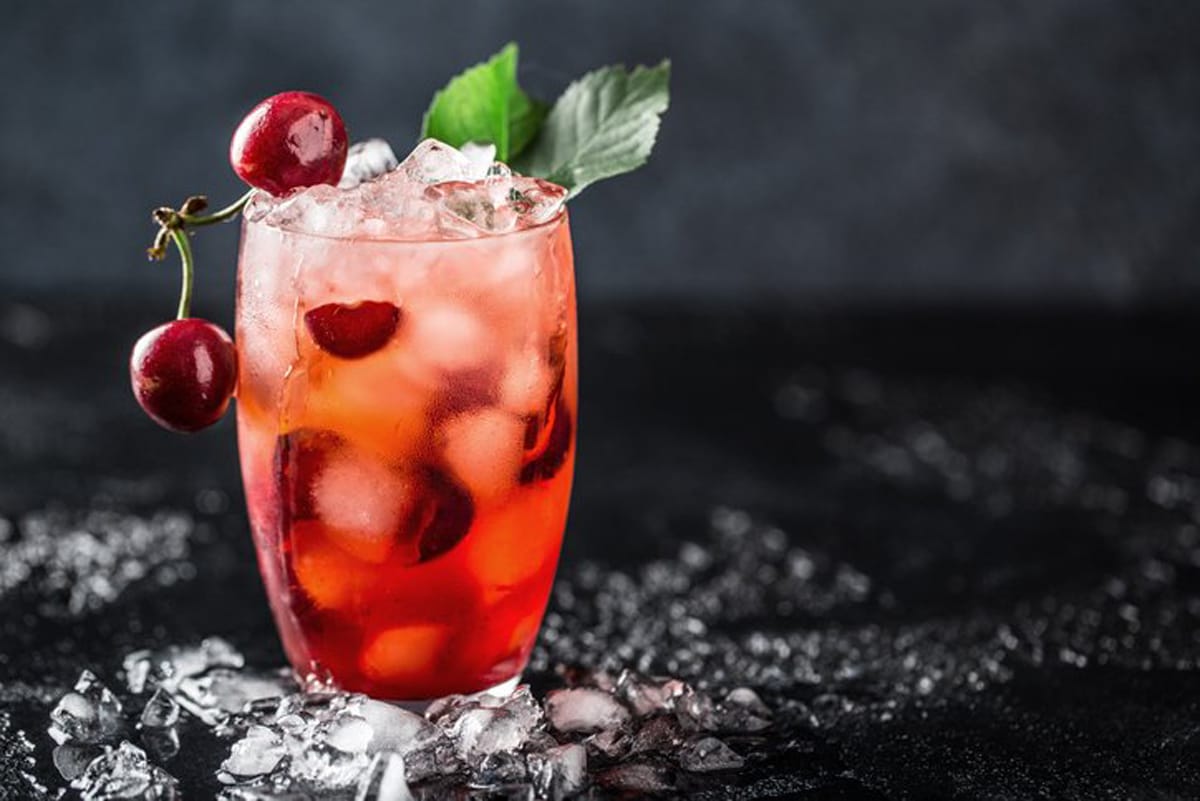 TART CHERRY JUICE AND YOUR BRAIN
Other research shows that tart cherry juice can positively affect oxidative stress, something thought to cause degenerative brain disorders like Parkinson's and Alzheimer's. This is thanks to the antioxidants and other compounds found in the juice that have protective effects on brain cells.
For example, one study provided older adults with mild-to-moderate dementia tart cherry juice or a placebo for 12 weeks. Those who drank the cherry juice demonstrated increased verbal fluency and improved short-term and long-term memory.
THE PERFECT PAIRING WITH PRIMO
Research says drinking two 8-ounce glasses of tart cherry juice daily will give you its full benefits. Often, the juice can be too sour on its own, which means watering it down could be a viable option.
If that's the method you choose, be sure and steer clear of tap water. With such a seedy reputation, it could negate the awesome effects of the tart cherry juice. Instead, drink Primo® Water.
Primo undergoes a 5-step Reverse Osmosis (RO) purification process that rids water of harmful microorganisms, heavy metals, trace pharmaceuticals and more. That leaves you with a better, safer blank canvas to add your tart cherry juice. So, while you're enjoying the benefits of the juice, you'll be giving your body some healthier hydration, too. Find Primo near you and try it today!