Tomato Soup and Grilled Cheese Recipe
September 30, 2020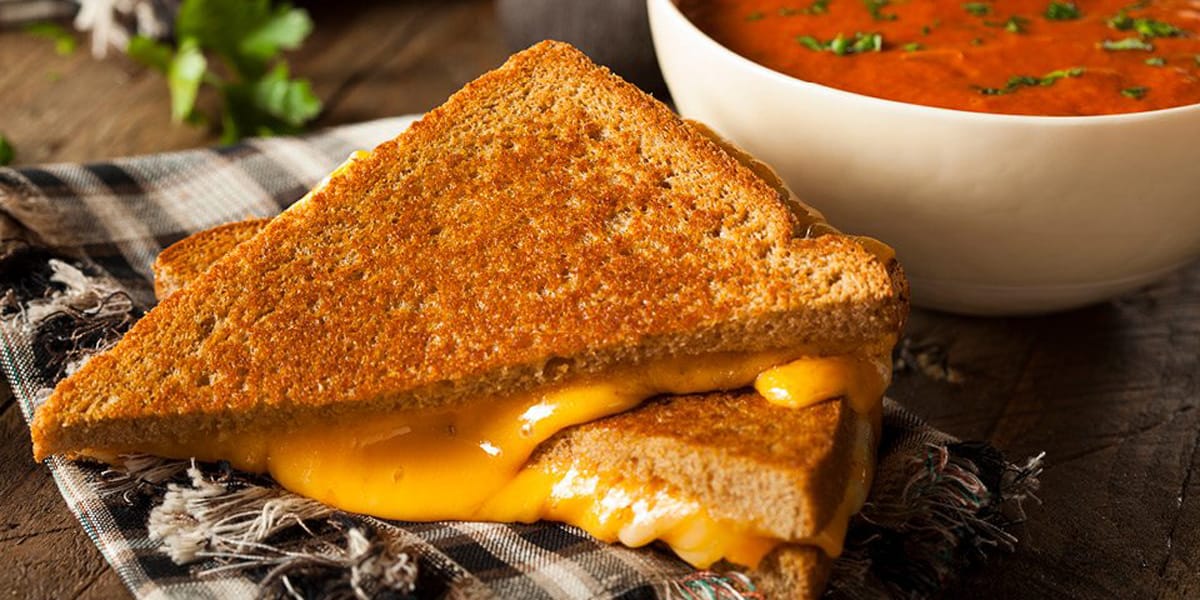 Have you noticed how fragrant and crisp the morning air has become in recent weeks? It's a definite sign of summer's end and the arrival of bountiful fall.
This time of year can be so beautiful. And, that first, early season chill is the perfect prompt to dust off your favorite fall recipes. No need to panic if you're short on great recipe ideas, however. We've got just the thing for your first taste of autumn. Nothing says fall more than a warm bowl of homemade tomato soup coupled with a decadent grilled cheese sandwich – if this isn't a classic comfort food combination, nothing is!
TOMATO SOUP – SMOOTH AND CREAMY
INGREDIENTS:
1 tbsp. extra-virgin olive oil, plus more for garnish
1 small yellow onion, chopped
2 garlic cloves, minced
1/2 tsp. crushed red pepper flakes
2 tbsp. tomato paste
1 tsp. fresh thyme leaves, plus more for garnish
2 (28-oz.) cans whole peeled tomatoes
Kosher salt
Freshly ground black pepper
2 cups water
INSTRUCTIONS:
1. In a large pot over medium heat, heat oil. Add onion and cook until soft, 6 minutes. Add garlic, red pepper flakes, and tomato paste and cook until garlic is fragrant and tomato paste has darkened, 2 to 3 minutes more.
2. Add thyme and both cans tomatoes, including the juice. Add water and bring up to a simmer. Cook for 10 minutes.
3. Blend with immersion blender or transfer to a blender in batches and blend until smooth. Ladle into bowls and serve with a drizzle of olive oil and some fresh thyme leaves.
GRILLED CHEESE – THE CRUNCHY SIDEKICK
Pair that velvety smooth flavor profile with the perfect crunchy compliment. We've done a lot of hard research on this – absolutely nothing goes better with tomato soup than a grilled cheese sandwich. The only question is, how do you make yours?
If it's a classic grilled cheese you're looking for, this recipe will help you prepare a tasty, golden brown sandwich using both white and yellow American cheeses that's ready in 20 minutes, including prep time.
If you're feeling more adventurous, check out this selection of recipes for gourmet grilled cheese sandwiches, including grilled ham, cheese and pickle sandwich or a salami and pickle grilled cheese.If you're a bacon fan (and who isn't?!), try this gourmet grilled cheese with bacon that's made with three different cheeses – extra-sharp cheddar, smoked Gouda and Parmesan.
By the way, no matter which you choose, we wholeheartedly believe that cutting your sandwich on a diagonal really does improve the taste!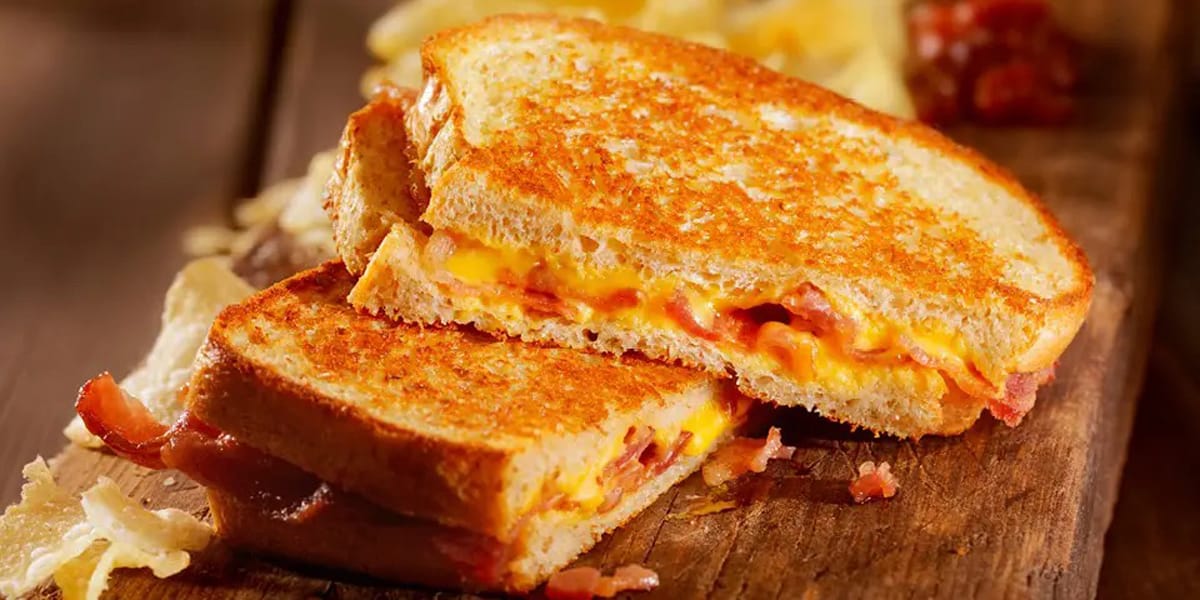 PRIMO WATER IS A GREAT INGREDIENT
We bet you don't often think about water as an ingredient in a culinary recipe. But, that's exactly what it is. And, the quality of your cooking water can have a great impact on how good your dishes taste.
Thoroughly purified water maximizes the taste and aroma of the ingredients you use, because there's nothing to mask or dilute the natural flavors. Primo's 5-step reverse osmosis purification process eliminates harmful microorganisms, trace pharmaceuticals, heavy metals and other unwanted substances from your water, leaving nothing but goodness. If you stock your home with superior ingredients, you'll want Primo Water in your kitchen.
Click here to find Primo near you!