Just-Add-Water Meals to Love
March 24, 2021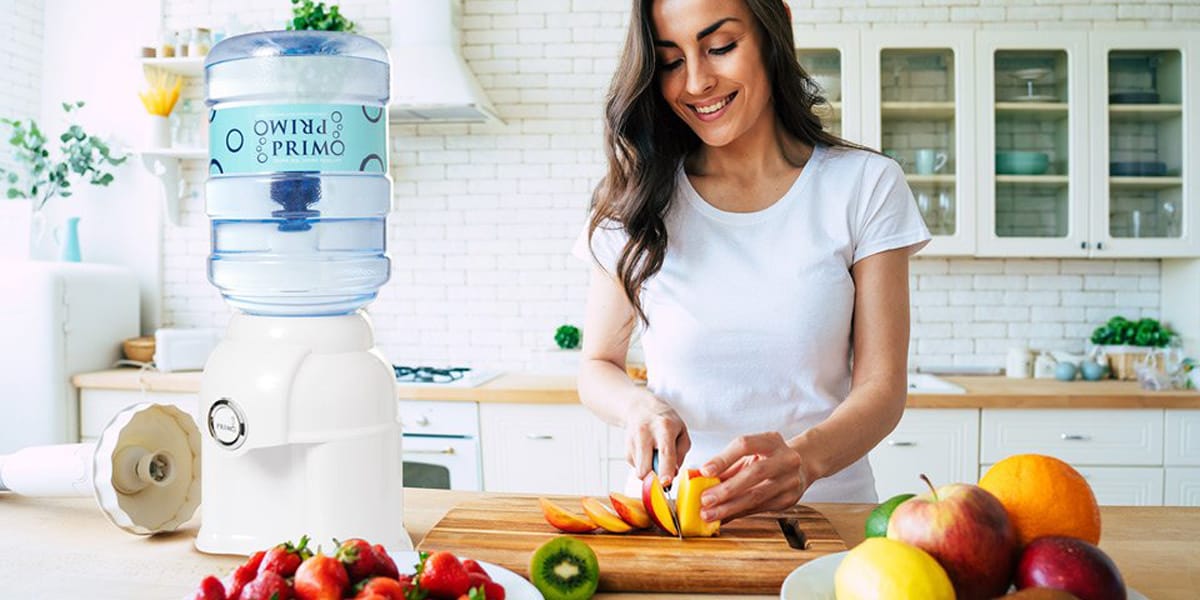 Everyone enjoys a great meal. But making good food can feel onerous and unattainable. We may not always have the time, the ingredients or, let's be honest, the energy to whip up something special every time. Life tends to get in the way of our grand culinary ambitions. Well, we can't fix life, but we can help make cooking just a little easier. We've got some great, quick recipes to help keep you well fed all day long.
What makes these recipes so awesome? The finishing touch is Primo water.
Breakfast in a Cinch
Weekday mornings are no one's favorite. From the moment your feet hit the floor, you're on the clock and with a checklist: brush teeth, take shower, get dressed, start work. The list is even longer, and schedule even tighter, if you have kids. You'd think with all the time we've have at home in the last year that breakfast might turn into a calmer affair.
So, if you want to start your day off right with a good breakfast, it still pays to plan ahead. Here's a great, instant oatmeal recipe you can make the night before and enjoy in the morning in about as long as it takes hot water to cool.
INGREDIENTS:
1/3 cup instant oatmeal
2 chopped, dried apple rings
1 tbsp apple butter
1 tbsp raisins
1/2 tbsp unsalted butter
1 tsp light brown sugar
1/8 tsp cinnamon
Kosher salt (pinch)
1/2 cup Primo water (boiling hot)
Lunch in a Cup
A busy schedule shouldn't be an excuse to skip a meal. If you know your day is not slowing down by lunch time, we've got an easy, just-add-Primo-water recipe you can prep in no time the night before. Check out this delicious Mediterranean-inspired couscous recipe.
INGREDIENTS:
1/3 cup instant couscous
1/4 cup drained and rinsed canned chickpeas
6 cherry or grape tomatoes (quartered)
3 kalamata olives (pitted, quartered)
2 tbsp grated carrot
2 tbsp fresh cilantro (chopped roughly)
1 tbsp unsalted butter
1/2 tsp curry powder
Kosher salt (pinch)
1/2 tsp harissa (optional)
1 lemon wedge
1/2 cup Primo water (boiling hot)
Dinner in Five Minutes
Dinner tends to be the meal that takes us the longest to prepare. But it doesn't have to be. Again, with a little planning, you could be eating a great-tasting, flavorful meal in almost no time. Want a dinner recipe that will re-charge your battery instead of draining it further? This Mexican Chicken and Hominy Soup can be ready to eat in five minutes.
INGREDIENTS:
1/4 cup jarred salsa verde
1/2 tsp chicken base
2 pinches ground cumin
1/3 cup shredded rotisserie chicken
1/4 cup rinsed canned hominy
1/4 cup rinsed canned pinto beans
1/4 cup coleslaw mix or shredded cabbage
1 radish, thinly sliced
1 tbsp fresh cilantro (roughly chopped)
2 tbsp crushed salted tortilla chips
1 cup Primo water (boiling hot)
Meals Made Better with Primo Water
Great ingredients are essential to bring great recipes to life. That includes water — one of the most important and overlooked culinary ingredients. Make sure you're getting the most flavor from your prepared meals by using the best quality water. Join the Primo Lifestyle by visiting www.primowater.com.