Primo Celebrates Walk to Work Day 2019
April 6, 2019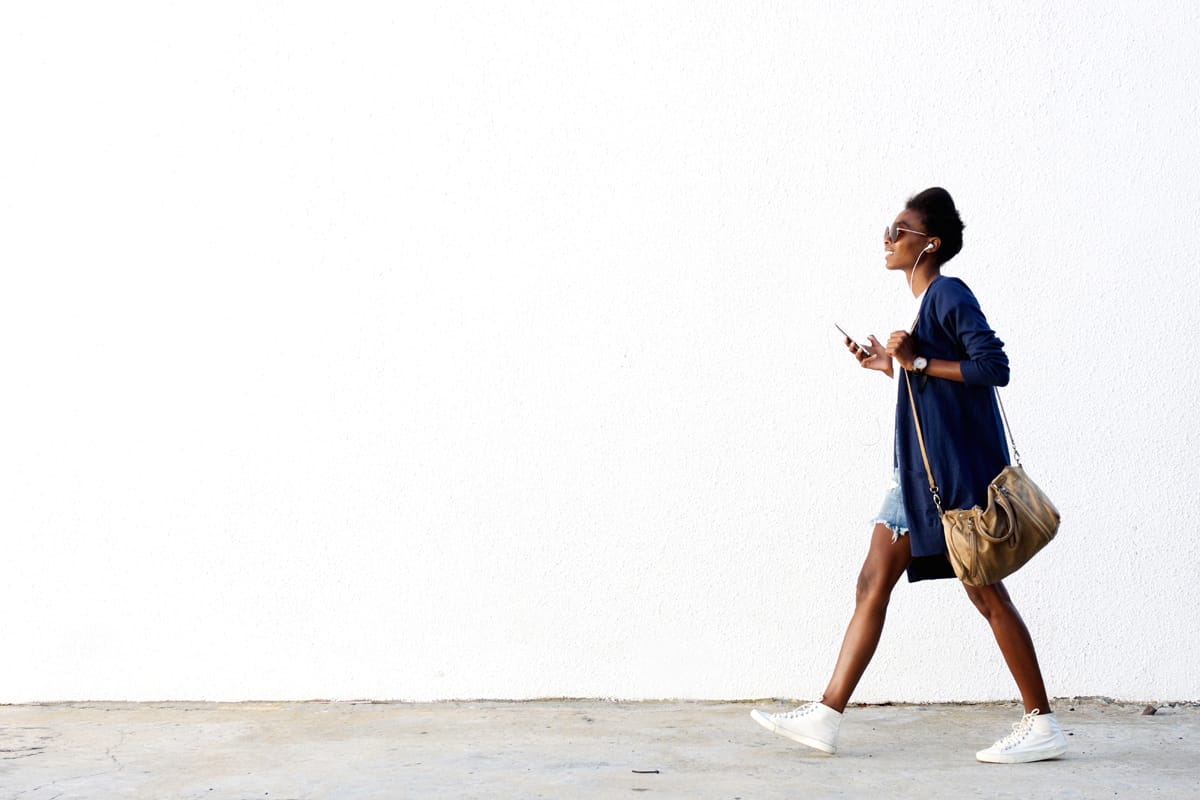 Today is National Walk to Work Day 2019, and if you want to make the step to improving your cardiovascular health, look no further than—yep, you guessed it—walking. Studies show that 30 to 60 minutes of walking per day can help reduce health risks like cancer, type 2 diabetes, heart disease and more. Here's how.
THE SIMPLE FIX
It might seem daunting to begin an exercise regime, but the good news is that walking is an easy and affordable way to combat the sedentary lifestyles of about 50% of American citizens today. In fact, in countries where walking and cycling are promoted and most commonly practiced, obesity rates are low. So, put down those dumbbells and grab a friend—walking your way to better health is really that easy.
WHY WALKING?
Walking shouldn't be compared to the proverbial three-mile run or an hour of high intensity interval training. It's actually in a league of its own, and according to John Ford, certified exercise physiologist, it might actually benefit you more. This lower-impact exercise is perfect for those struggling with knee, ankle and back problems or those who are overweight.
Even if you're perfectly healthy, walking can be a new way to tap into your cardiac health. In a comparison of energy output in National Runners' Health study and National Walkers' Health Study, data shows similar decreased risks of high blood pressure, high cholesterol, diabetes and heart disease over a six-year period. So, while running might "feel" like a better workout, walking is actually quite comparable.
Aside from the irrefutable physical benefits, walking can also provide improved mental stimulation. In a recent Stanford University study, researchers found that those who participated in a regular walking regime increased their creative output by 60 percent, on average. In addition, walking can help reduce the effects of depression and anxiety. One study in particular found that those walking in nature reduced their reflections of negative experiences which is a behavior associated with depression. Even better, walking has been proven to increase memory retention and deterioration of brain tissue, making walking an even better exercise for the elderly.
PRIMO PROMOTES HEALTHY HABITS
While improving daily physical activity is vital to your happiness and wellbeing, staying mindful of what you consume on a daily basis matters just as much. At Primo® Water, our mission is to provide safer, better water for all. Because we believe goodness starts from the inside, which affects your whole body—inside and out. Hydration is one of the most important things we can do for our body, and Primo aims to help everyone do it healthily.
In a country where tap water often runs unclean and bottled water creates unnecessary plastic waste, choosing Primo® water is a must. Our 9-step Reverse Osmosis (RO) purification system ensures you're getting safer water without bacteria, heavy metals, trace pharmeceuticals or other harmful microorganisms. And, each 5-gallon bottle of Primo is sanitized and used up to 40 times before being recycled into a brand-new bottle, helping reduce plastic waste that ends up in our oceans.
So, while you're walking, don't neglect your body's signs. Fuel it with Primo® water, and suddenly, you might just find yourself a speed walker extraordinaire. We call that The Primo Effect. Check out where you can find Primo® water near you.