The Surprising Gift for the Favorite People on Your List
December 1, 2021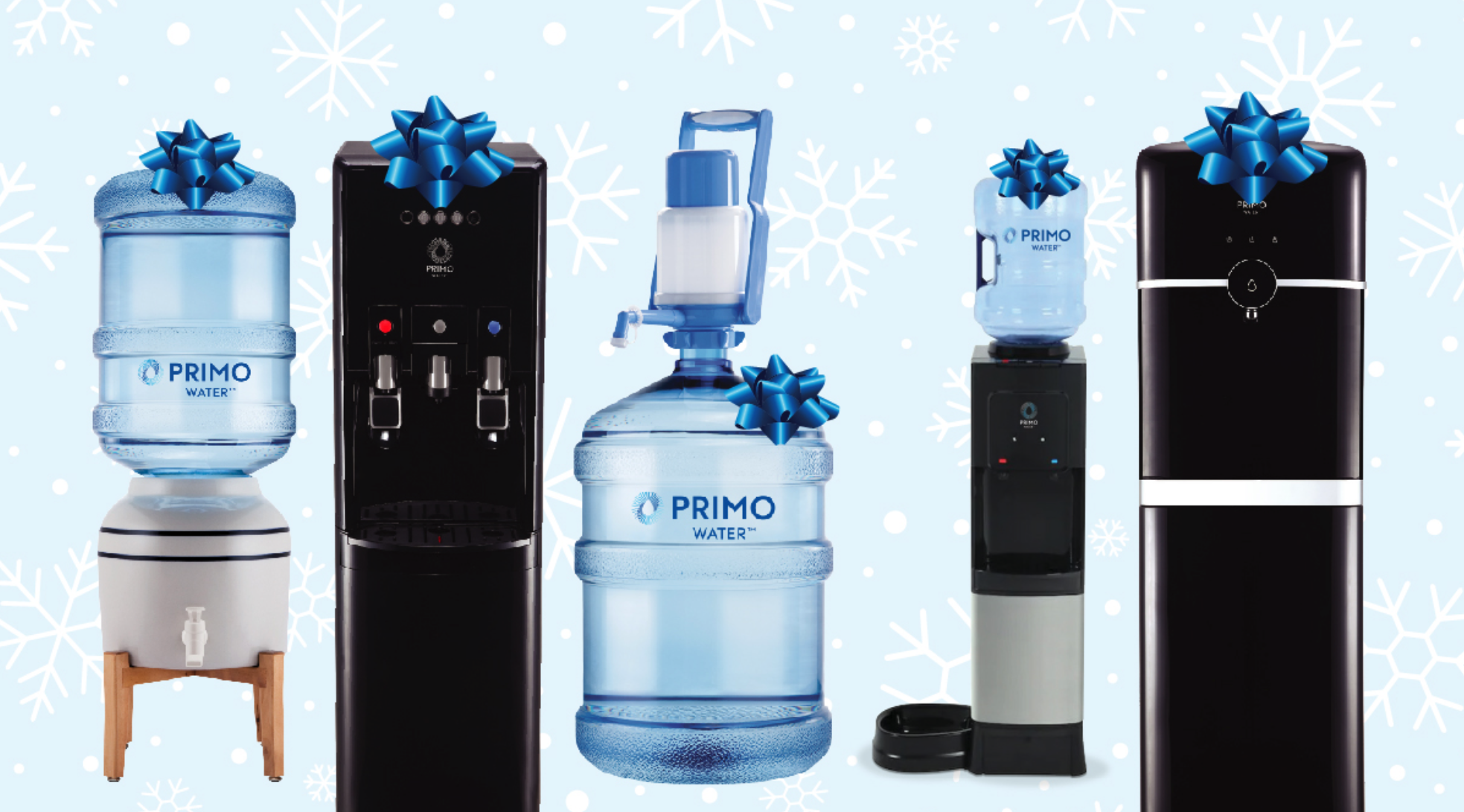 It's officially the gifting season, and let's face it—another sweater or more socks is not going to cut it this year. If you're on the hunt for unique and memorable holiday gifts for those hard-to-shop-for people on your list, don't worry—we're here to help. This year, get your friends and family a gift they'll not only love but they'll use every day: a water dispenser. 
We know what you're thinking: a water dispenser? Think of it as giving someone the gift of safer, great-tasting water that's always there when they need it. It's a gift they'll use all the time and one that could make a big difference to their health and wellness. So, put down the sweater and socks and be bold this holiday season. They'll be glad you did.
Here's our guide to the perfect Primo® Water water dispenser for each type of person on your list: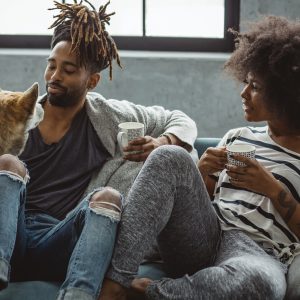 The Coffee Lover
There's no better gift for a coffee lover than an even faster way to fill up their mug. With built-in single-serve beverage pod brewing, the hTRIO Bottom Loading Water Dispenser combines the best of a water cooler and a coffee maker into one space-saving and easy-to-use appliance, so they can fill up both their water bottle and their travel coffee mug in minutes. And on the days they're not in a caffeine-fueled rush, the hTRIO also has piping hot water at the ready for your coffee lover's French press or—dare we say it—for their occasional cup of tea.
The Pet Lover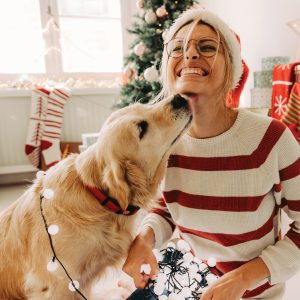 We all know someone who treats their pet like royalty, so why not give them a gift that they and their four-legged ruler can enjoy? The Deluxe Top Loading Water Dispenser with Pet Station lets everyone, cats and dogs included, drink water like kings. A special pet button dispenses water directly into a dishwasher-safe pet bowl so cats and dogs can stay hydrated just as easily as the rest of the family.
The Trendsetter
Need a gift for someone who's always on the cutting edge of things? Get them the Smart Touch Deluxe Bottom Loading Water Dispenser. They'll love the minimalist design, touch controls and everyday convenience. Plus, unlike so many other tech-oriented gifts, this dispenser won't be out of date by next year. This is a gift they'll use for years to come.
The Home Cook
What do you get the home cook who already has a kitchen full of gadgets and cookbooks? Easy! You get them the Countertop Ceramic Water Dispenser. Here's why: it's compact, it's convenient, it looks great in any style of kitchen, and it will make their cooking easier and tastier than ever before. Better-tasting recipes need great-tasting water, so pair this gift with a bottle of Primo® Water to let them get cooking right away. 
The Adventurer
What about a gift for the person who's rarely home? If they're constantly on hikes, out camping, traveling cross-country and exploring the great unknown, they need to stay hydrated more than anyone, so get them a portable water dispenser that can go anywhere. Our Manual Water Pump Dispenser is small, lightweight and doesn't require electricity or batteries, so it's perfect for all kinds of adventures. Simply attach it to any 3 or 5 Gallon Primo Water bottle, and you're ready to fill up anywhere. It's also a great stocking stuffer for athletes, coaches and sports fans who love tailgating—you can't go wrong with a gift this handy.
We have a water dispenser that suits every type of person, and now's the best time to start your holiday shopping. Get the perfect gift for everyone on your list early, so you can kick up your feet and enjoy the season stress-free. 
Make it Primo® Water
At Primo Water, we offer a wide range of water solutions tailored to your specific needs. Convenient and easy to use, our self-service Refill stations make getting fresh filtered drinking water simple and affordable. Simply bring your own 1 or 5 gallon bottles to a refill station near you and fill them up. For added convenience, you can pick up water while you're already at the store from our Exchange Station. Available in 5 gallon pre-filled bottles, our Exchange Water is purified by reverse osmosis and has added minerals for a crisp, refreshing taste. And for a completely hassle-free experience, our reliable Delivery service brings our water directly to your doorstep. Finally, shop our wide variety of water dispensers at shop.water.com to find one that fits your lifestyle and home.