Why Primo's First Steps Water Dispenser is Great for the Whole Family
January 1, 1970
I remember when my kids were in the newborn phase. It was such an exciting time, of course, but it was also a huge challenge. My oldest would decide he was hungry every single time my husband and I sat down to eat a meal, grab a snack, or a drink cup of coffee. At least, that's how I remember it.
And when my second daughter was born, I simply don't remember my husband or I ever sitting down to do much of anything. Between our two kids (who are just 20 months apart), it seemed that someone always needed something and we were doing everything we could to give them the very best.
That's why I was so excited when I first learned that Primo was coming out with the First Steps Water Dispenser. While my kids were both out of the bottle-feeding stage by the time it was available, I knew that this water dispenser, with its built-in setting to dispense warm water between 98.6°F – 104°F (designed for easy preparation of baby formula bottles), would make life easier for so many parents.
But, the First Steps Water Dispenser has more to offer for the entire family than other baby formula makers on the market. In addition to the warm water designed for making formula bottles, it also dispenses ice-cold and piping-hot water at the push of the button, which makes it easy for the whole family to stay hydrated.
Here are four reasons why new parents will love Primo's First Steps Water Dispenser:
EASY BABY BOTTLE PREPARATION
Using the baby bottle button on the water dispenser, parents can quickly fill a bottle with warm water between 98.6 and 104 degrees Fahrenheit to mix with infant formula. Just mix with formula, test the temperature, and serve; no need to fuss with a bottle warmer.
Note: the CDC advises that powdered baby formula is not sterile, so, as a precautionary measure, we recommend dispensing enough hot water to cover the baby formula prior to mixing. For more information, click here. For additional questions on baby formula preparation, consult your pediatrician.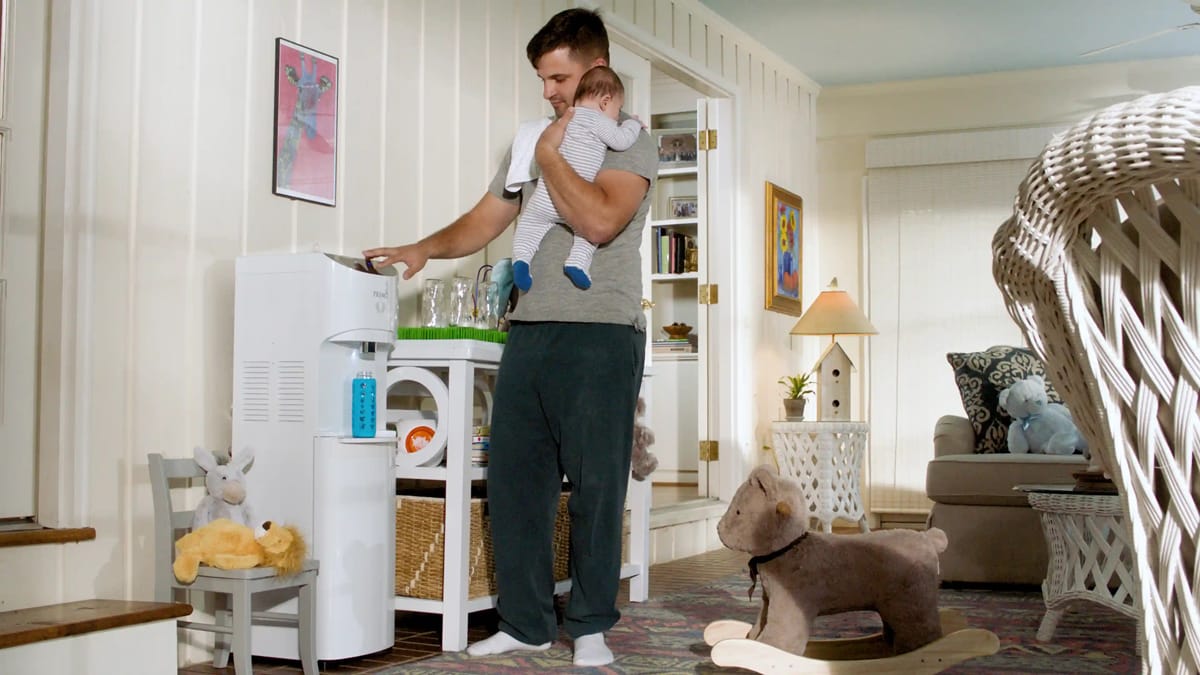 KID-FRIENDLY CONVENIENCE
In addition to warm water, the First Steps Water Dispenser also makes ice-cold water available at the push of the button. It's simple enough that many young kids can help themselves to their own glass of water, which means they don't have to wait for you to have a free hand. And, since you can dispense as much or as little water as you want, you don't have to worry about finding half-full single serve bottles lying around the house.
In her blog post reviewing the First Steps Dispenser, Hayley from Little Me and Free said: "McKenna believes we got the water dispenser just for her because she can fill up cups of water on her own. She loves feeling independent. Now she no longer has to ask me to get her a bottle of water which is also nice."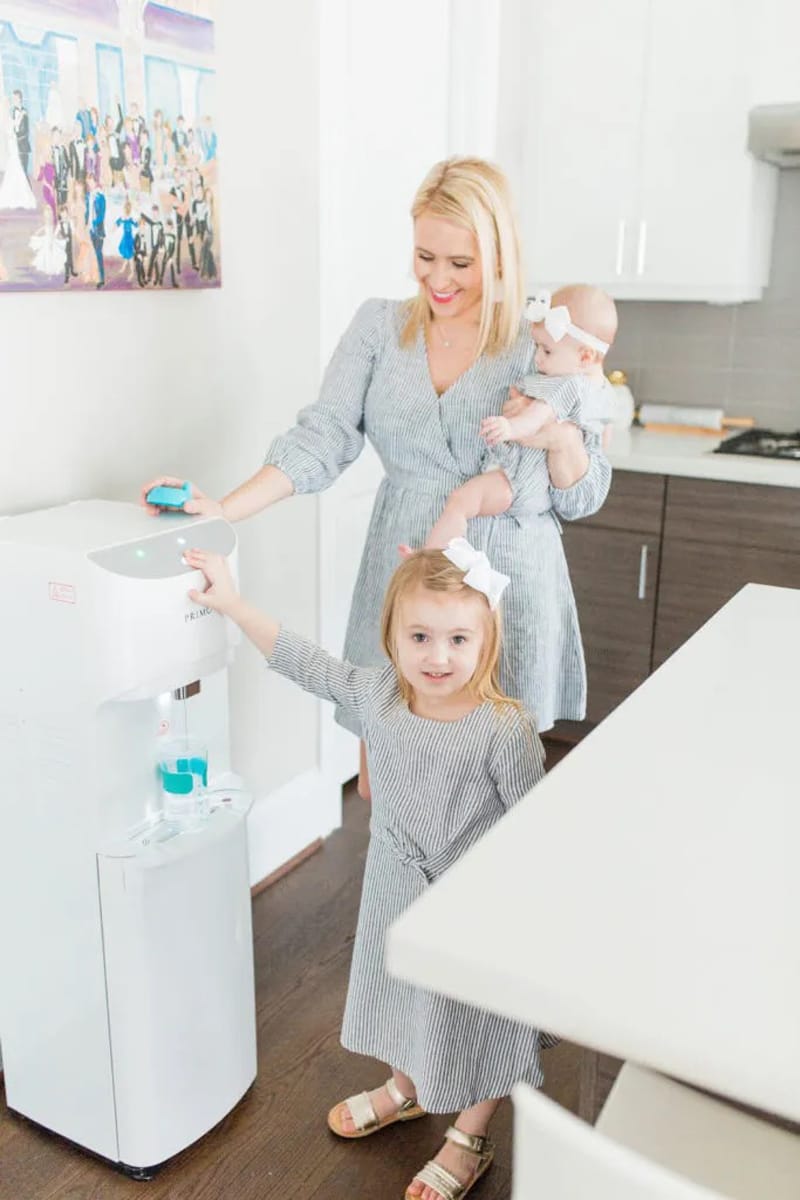 HOT WATER AT THE PUSH OF A BUTTON
When the baby goes down for a nap, you never know just how much time you're going to have to yourself before she needs you again. Your Primo Water Dispenser has your back, dispensing piping hot water for a quick glass of tea or bowl of oatmeal. There's no need to wait for a pot of water to boil.
GREAT-TASTING, HIGH QUALITY WATER
Primo's Pre-Filled Exchange Water is purified using a 9-step purification process and Primo and Glacier's Self-Service Refill Water is purified using a 5-step purification process. Both purification processes use reverse osmosis, carbon filtration, and ultraviolet sterilization to provide safe, clean, high-quality drinking water that you can trust. Learn more about the differences between Primo and Glacier Water and decide which one is right for your family.