5 Reasons to Add Lemon to Your Water
March 3, 2018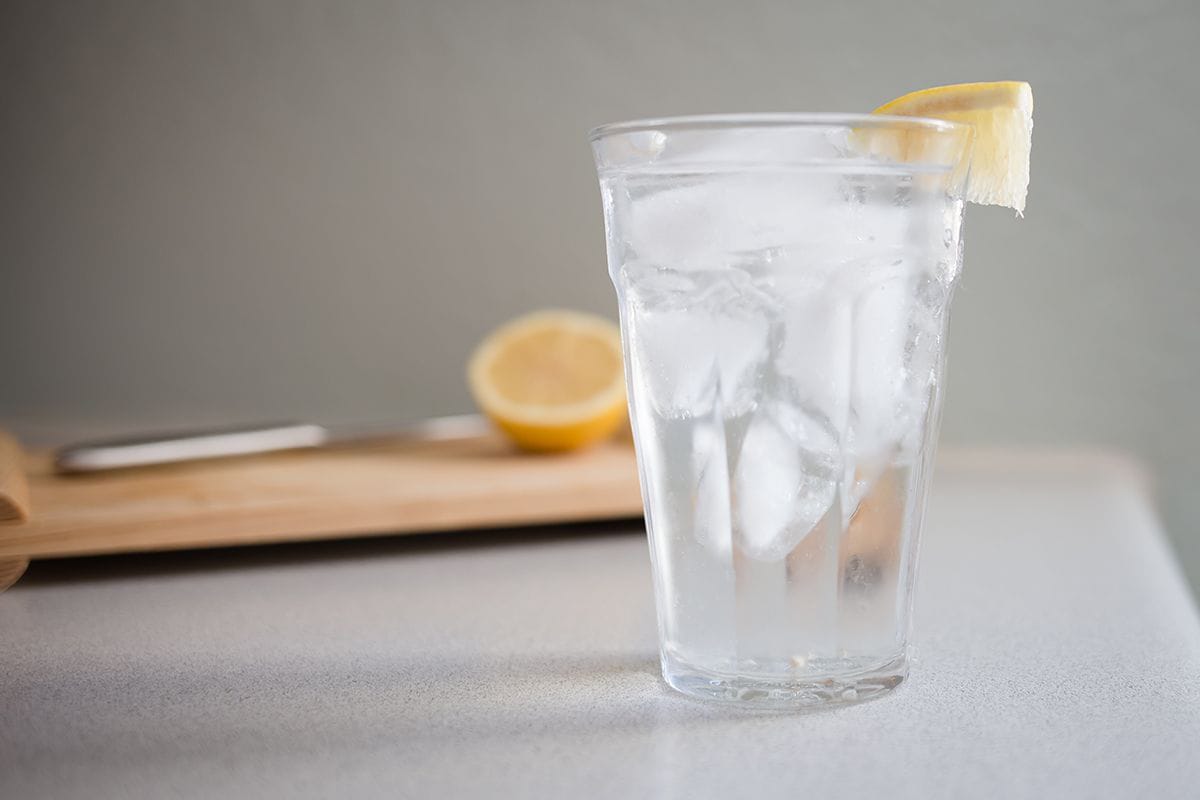 Lemons aren't just the water sidekick — they're a mighty and tasty addition to making your water taste refreshing and flavorful. The juice of a lemon has only 12 calories but a third of the daily recommended value of vitamin C. Here's another plus: they're full of flavonoids, a powerful antioxidant that works to reduce inflammation and helps to eliminate free radicals which can damage the body's cells and DNA.
1. Great for Digestion.
Lemon water has been proven to improve liver function, aid digestion, and prevent kidney stones. If you add lemon slices or zest to your Primo water, your digestive system will be able to benefit from pectin — the fiber in lemon peel and pulp — which improves overall digestion by breaking down the food in your stomach. Kidney stones, on the other hand, can form if you're too dehydrated, but lemon water actually helps flush out your kidneys to keep them healthy and stone-free. Lemon water even boosts your metabolism! Add lemon to your morning glass of Primo water to help maintain a healthy weight and stay active.
2. Immunity Boosting.
Drinking lemon water is linked to the prevention of all kinds of illnesses, including cardiovascular disease and cancer. The lemon acts as a powerful antioxidant to prevent infection in your body by contributing to the acidic barrier that your stomach already provides. Want to increase these effects? Try warming up your lemon water before drinking it. Lemon water also includes Vitamin C to boost your immune system and keep you feeling your best. In fact, adding just a fourth of a cup of lemon juice to your Primo water gives you about a third of the recommended daily amount of Vitamin C for women and a fourth of it for men. So next time you're out shopping, skip the Vitamin C supplements and add lemons to your list.
3. Helps to keep you hydrated.
Why limit yourself to staying hydrated with regular water when you can have lemon with your Primo water instead? Lemon water improves your hydration over plain water because it simply tastes better — which keeps you coming back for more. While increased hydration is not directly linked to the lemons themselves, drinking flavored water may encourage you to drink more fluids. If you find it hard to drink your daily dose of water, try squeezing one lemon's juice into a glass of Primo water or grate in some zest after washing the lemon to improve your hydration.
4. Brightens Skin.
Thanks to lemons, you can protect your skin from aging, or at least the appearance of aging. The Vitamin C in lemon water eliminates wrinkles through its effect on collagen, the skin's connective tissue. The hydration provided by lemon water also helps your skin stay smoother, helping you enhance your skin's appearance and maintain a youthful look. Boosting your overall hydration keeps your organs healthy, and your skin is no exception to this benefit. A glass of lemon water is a great addition to your daily beauty routine.
5. Freshens Breath.
Save your breath mints – when you need a quick solution for bad breath, why not hydrate at the same time? Citrusy lemon water fights bad breath by reducing bacteria growth in your mouth. What better way to freshen up than the natural way!
So when life gives you lemons, add them to your Primo water, found at locations all over the US and Canada. Use the zip code locator to find the nearest pick up spot.
P.S. After squeezing the healthy juice into your water, use the lemons to clean your wooden cutting boards. The lemon is naturally antibacterial to give your boards a clean slate!
We love hearing from our Primo community. What do you like to add to your water? Please share in the comments below!