A Modern Cake Recipe for the Busy Holiday Host
December 14, 2021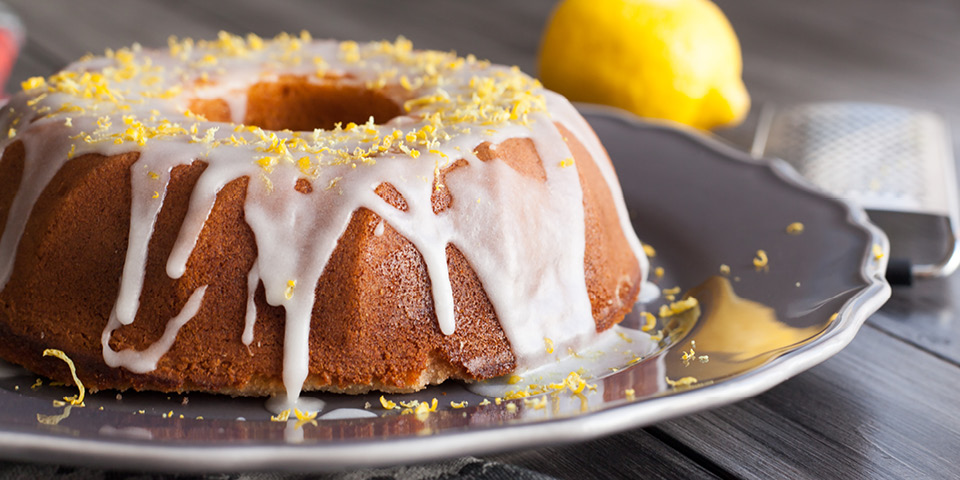 Holiday parties take a dizzying amount of planning, from decking the halls to finding a day that works with everyone's hectic schedules. And if you're planning on exchanging gifts, then you've got shopping to do and presents to wrap on top of all your party planning.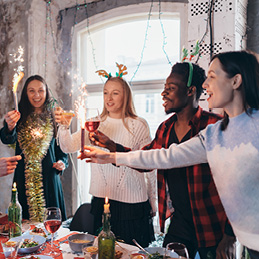 Let us be the first to say: we're impressed! We know it's no small task, so we want to help make your job a little easier with a dessert recipe that you can make the day of the party, even though it tastes like a dish that you spent weeks planning. Plus, it has a surprising secret ingredient that makes a great conversation starter.
La Croix Sparkling Water Bundt Cake
It might sound crazy, but trust us, baking with sparkling water will make your cakes so airy and fluffy that your guests will be dying to know your secret. Sparkling water is also a flavorful replacement for baking soda, so if you forgot to put this essential ingredient on your grocery list, don't fret—just crack open a can of La Croix.
For this recipe, we recommend using one of La Croix's large selection of citrus flavors like Lemon, Lime or Grapefruit, but you can experiment with any of your favorite flavors.
Recipe
Estimated time: 10 minutes to prepare, 1 hour to bake
INGREDIENTS:
La Croix Cake
3 sticks unsalted butter, softened to room temperature
3 cups granulated sugar
1 ¼ teaspoon salt (you can omit if using salted butter)
5 large eggs
½ teaspoon vanilla
3 cups all-purpose flour (sift after measuring)
1 cup of your favorite La Croix sparkling water
1 ½ tablespoons zest (use a fruit that complements your choice of sparkling water)
Citrus Glaze
1 tablespoon tangerine juice
1 tablespoon lemon juice
1 cup sifted powdered sugar
DIRECTIONS:
Preheat oven to 325 degrees F. Thoroughly grease a standard 12 cup Bundt pan.
With an electric mixer, beat the butter, sugar, and salt (if using) until light and creamy, scraping the bowl often.
Add eggs one at a time, beating well after each addition.
Stir in zest and vanilla.
Alternately add flour and the La Croix sparkling water. Mix after each addition.
Pour into the pan and bake at 325 degrees F for 60 minutes or until a toothpick inserted comes out clean.
Let cool in the pan for 10 minutes, then remove from the pan and let cool completely.
To make the glaze, mix together the powdered sugar and the juices. Use just enough juice to make it thick enough to flow from a spoon.
Drizzle the glaze over the cooled cake and serve.
Serve each slice with fresh seasonal berries and a tall glass of La Croix sparkling water or refreshing Primo water. Before your next Water Delivery, remember to add a case of La Croix to your order so you can get your secret ingredient delivered right to your door. And if holiday party planning has put you behind on your gift shopping, then why not let us help with that too? Check out our Holiday Gift Guide for every type of person on your list.