How Drinking Water Can Make You More Productive
September 18, 2021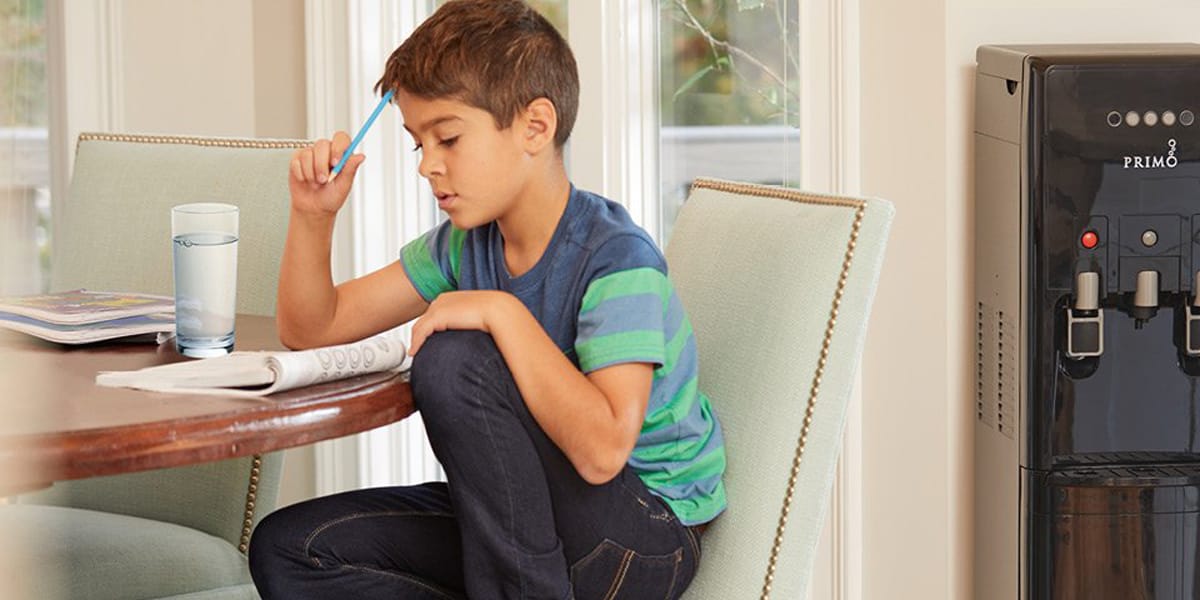 If your mind's wandering and you're struggling to focus on your work, your procrastination may just be a matter of dehydration. After all, it's not just our bodies that need water; our minds need it too. Proper hydration is linked to our memory, concentration, attentiveness, ability to multitask and even our mood.1,2 When we don't drink enough water throughout the day, tackling our usual workload can become a challenge, and dehydration can be an even bigger problem for kids and teens in school. On the flip side, simply drinking more water can drastically improve our focus and productivity.
Learn how dehydration can impact your brain and what you can do to give yourself a boost when you need it:
How Does Dehydration Affect Your Brain?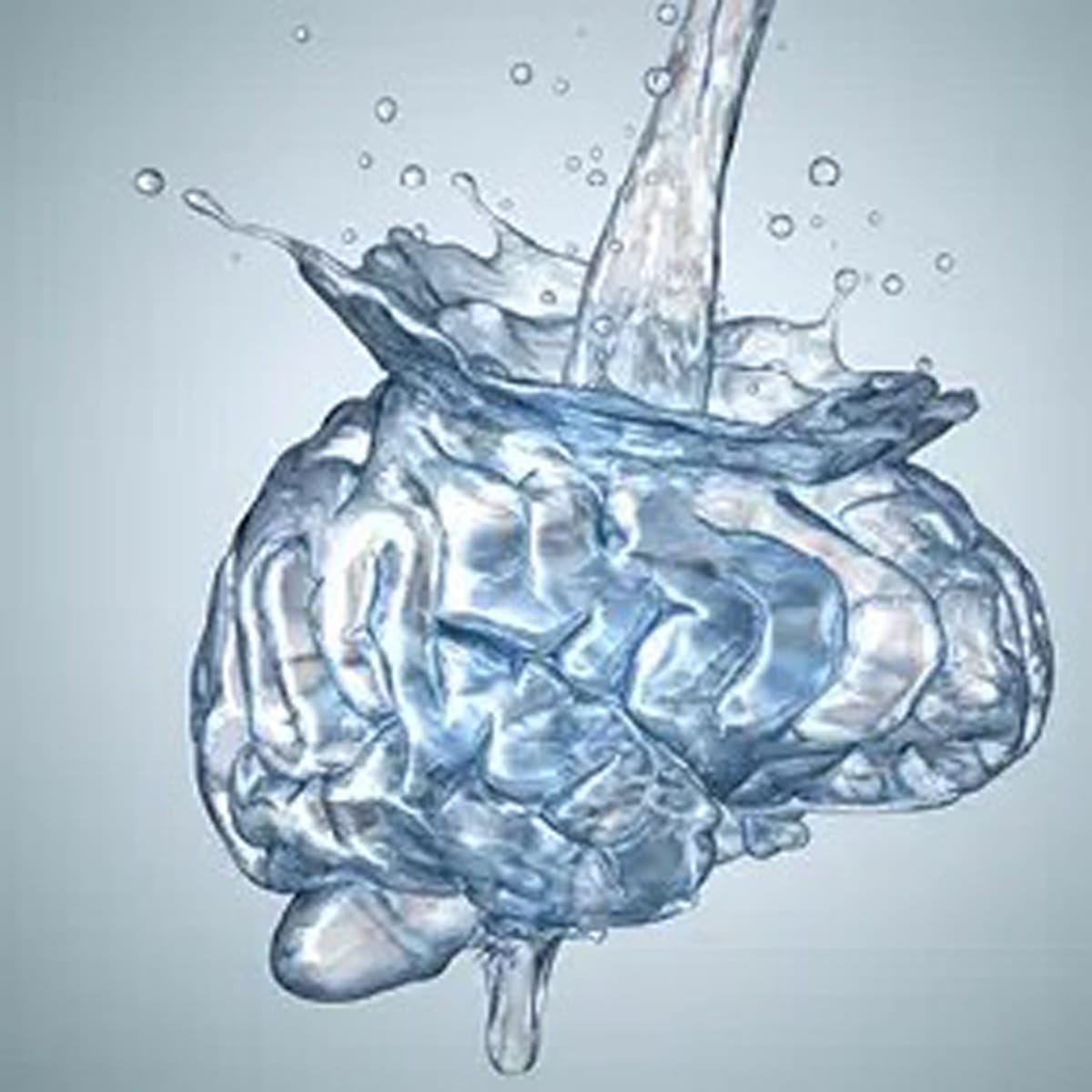 Staying well-hydrated improves circulation, eases joint movements, regulates body temperature, aids digestion and is essential for all of our major organs.3 Naturally, hydration also has a huge impact on our brain! Research shows that just a short period of mild dehydration can suppress blood flow to the brain, impairing short-term memory, reaction time and attention, while prolonged dehydration can affect planning skills.3,4 In extreme cases of dehydration you may notice dementia-like symptoms like disorganized thoughts, trouble finding the right words and struggling to get through simple tasks.5 Maintaining good hydration throughout your day can help you avoid these problems before they start, even if you're working long hours.
How Does Dehydration Affect Kids in School?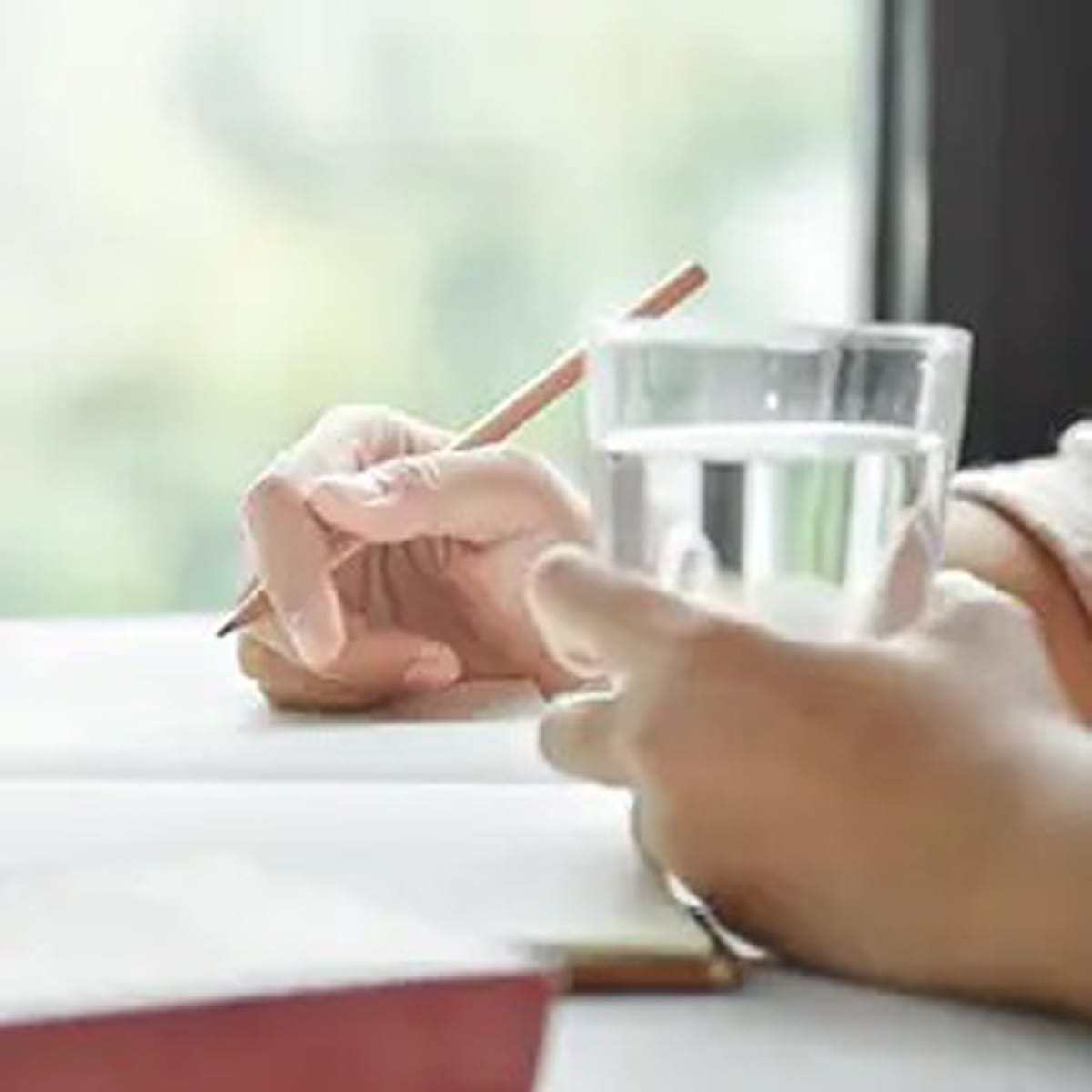 Kids and teens in school may have an even harder time staying productive and focused since they're typically at higher risk for dehydration than adults thanks to their faster metabolism.4 Youth sports and outdoor recesses in the heat can also contribute to rapid dehydration, while long class periods prevent kids from having access to water when they're thirsty.
A recent study in the Journal of Nutrition tested the cognitive abilities of children between the ages of 9 and 11 with various levels of hydration. The children who were most hydrated demonstrated the best mental flexibility, multitasking ability and working memory. The study also showed that providing the children with more water before they attempted their assigned tasks helped improve their cognitive performance.6 In fact, other studies have also shown that drinking water can immediately help cognition in children and adults, even improving exam scores.4 A glass of water might just be the secret weapon we all need to succeed!
Encourage kids to keep up with their water intake using this handy printable water tracker:
Print a sheet for everyone in the family and make it a game to see who can meet their daily water goal first!
How Much Water Should You Drink?
Drinking enough water is clearly an important part of staying on task, but what "enough water" means varies from person to person. The exact amount of water you should drink depends on the climate, your activity level, your diet and more factors. In general, though, you can follow these guidelines:7
13 cups for adult men

9 cups for adult women

10 cups for pregnant women

13 cups for breastfeeding women

5 cups for children ages 4 to 8

7-8 cups for children ages 9 to 13

8-11 cups for teens ages 14 to 18

Increase your fluid intake whenever you participate in heavy exercise, are in the heat or are sick.
Give Your Brain a Water Break
Whether you're trying to stay focused while working from home, taking on a long to-do list, making sure your kids are getting the most out of their studies or some combination of all of the above, your brain needs frequent water breaks! Try these productivity tips that will help you rehydrate, recharge and refocus:
Always have a full water bottle on hand before you start anything mentally taxing.

When your attention wanders, get up, stretch and take a long sip of water.

Allow yourself regular 5 to 10-minute breaks every hour or so. Take this opportunity to refill your water bottle as needed!

Reward yourself with coffee, tea or another special drink for completing a difficult task. Remember that a moderate amount of caffeine isn't dehydrating and drinks like coffee and tea contribute to your daily fluid intake!

Try infusing your water with brain-boosting ingredients like

mint, rosemary or lemon

.

Instead of juice or soft drinks, send kids to school with a fun and personalized reusable water bottle.

Snacking is encouraged! As long as those snacks are water-rich fruits and veggies, like grapes or carrots.
Most importantly, make sure pure drinking water is always easy to access. A Primo water dispenser is the perfect solution for quickly filling up water bottles before a day at school and the office or for regularly refilling your glass at home. Stay hydrated and stay focused with the help of Primo!
1Riebl, S. K., & Davy, B. M. (2013, November). The hydration equation: Update on water balance and cognitive performance. ACSM's Health & Fitness Journal.
2Haghighatdoost, F., Feizi, A., Esmaillzadeh, A., Rashidi-Pourfard, N., Keshteli, A. H., Roohafza, H., & Adibi, P. (2018). Drinking plain water is associated with decreased risk of depression and anxiety in adults: Results from a large cross-sectional study. World Journal of Psychiatry, 8(3), 88–96. https://doi.org/10.5498/wjp.v8.i3.88
3Harvard T.H. Chan School of Public Health. (2018, June 22). The Importance of Hydration. The Nutrition Source. Retrieved from https://www.hsph.harvard.edu/news/hsph-in-the-news/the-importance-of-hydration/
4Feldscher, K. (2015, July 29). Inadequate Hydration can Lead to Impaired Cognitive, Emotional Function. Harvard Gazette. Retrieved from https://news.harvard.edu/gazette/story/2015/07/inadequate-hydration-can-lead-to-impaired-cognitive-emotional-function/ 
5Mayo Foundation for Medical Education and Research. (2021, June 17). Dementia. Mayo Clinic. Retrieved from https://www.mayoclinic.org/diseases-conditions/dementia/symptoms-causes/syc-20352013 
6Khan, N. A., Westfall, D. R., Jones, A. R., Sinn, M. A., Bottin, J. H., Perrier, E. T., & Hillman, C. H. (2019, September 2). 4-D water intake intervention increases hydration and cognitive flexibility among preadolescent children. OUP Academic.
7Harvard T.H. Chan School of Public Health. (2021, July 6). Water. The Nutrition Source. Retrieved from https://www.hsph.harvard.edu/nutritionsource/water/.