All About Primo's NAMA-Certified Self-Service Refill Water
August 30, 2019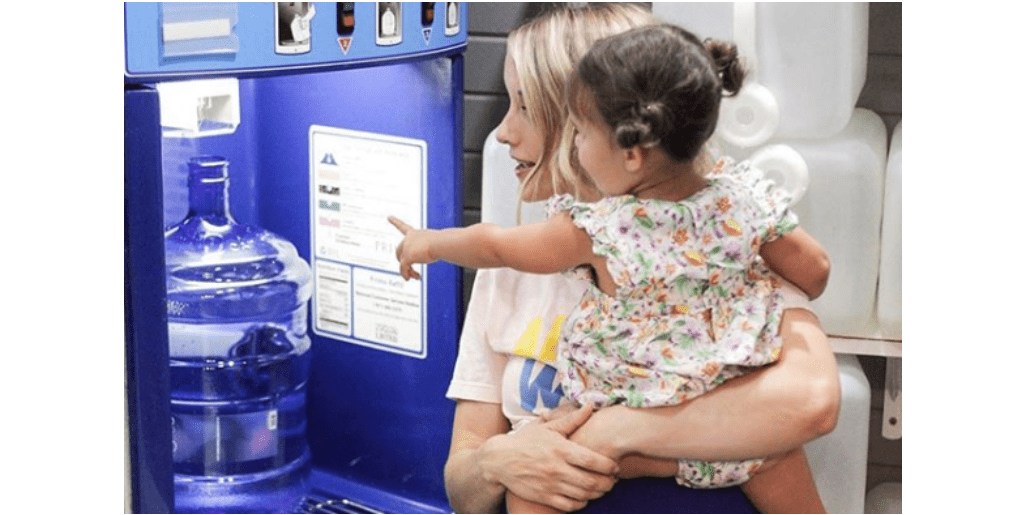 Better, safer water should be easily accessible for all. At least, that's what we at Primo® Water believe. So, when it comes to getting great-tasting, affordable water in a convenient way, turn to Primo® Self-Service Refill Water. Here are the details:
HOW IT WORKS
If you're new to Primo, congratulations! You're on your way to healthier hydration. But before you can get your Primo fix, use our zip code locator to find the Primo® Self-Service Refill Water nearest you. Once you enter your zip code, all the stores that carry Primo will be listed on your left. Keep an eye out for the "Refill Water" icon that tells you which locations provide Refill Water. Or, filter your options at the top by selecting the "Self-Service Refill Water" box. You'll even have a choice to filter locations by outdoor Refill stations and indoor Refill stations, whichever is most convenient for you.
Once you have your location nailed down, you'll need to get your hands on a container to put the purely amazing Primo® Water in. This can be an empty one, two, three, or five-gallon Primo bottle or any gallon-sized container you can get your hands on! Just make sure whatever container you choose has a lid so you don't lose a single drop! When you have your container of choice lined up, go ahead and bring it to your desired location.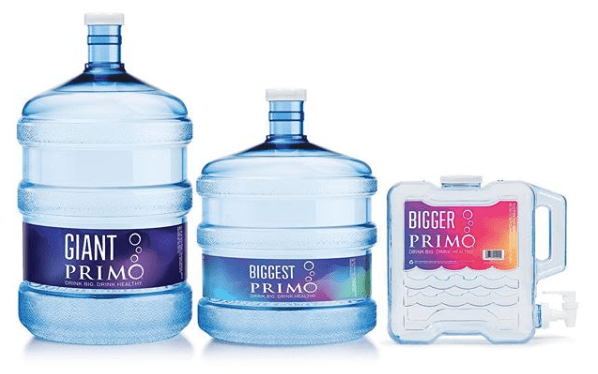 Then, just fill up your container with the Primo® Water you came for. You can purchase in increments of one or five gallons at our outdoor machines, and at our indoor machines, you can purchase water in increments of one, two, three, or five gallons. Lucky for you, this isn't just any water. It's water that's undergone our 5-step Reverse Osmosis (RO) purification process so it's free of harmful contaminants, heavy metals, trace pharmaceuticals and more. Our Refill Machines also have 24-hour monitoring systems that alert our service technicians if anything goes wrong, giving us the ability to resolve problems speedily. That means better, safer water in every sip, no matter the time. You're welcome.
And, all of our Self-Service Refill machines are certified by the National Automatic Merchandising Association (NAMA). That means our machines meet very strict water quality standards! All water goes through disinfection as the last step of treatment, according to NAMA standards, and, they require machines to automatically shut down if the disinfection treatment should fail. To top it all off, each machine is tested for total Coliform bacteria twice a year, and technicians test machines for conductivity, taste, odor and turbidity at each visit.
Founded in 1936, it represents the $25 billion convenience services industry including vending, coffee service and foodservice management. Namely, NAMA provides advocacy, education, research and business development forms to its members.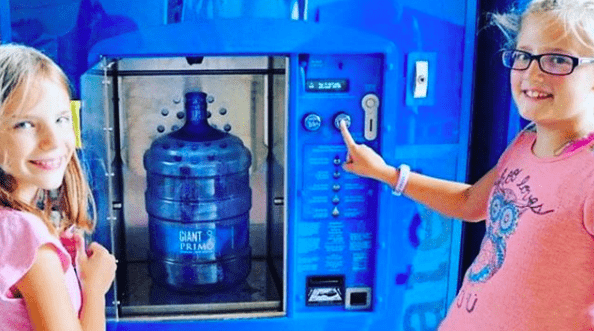 HOW DO I PAY?
There are two options for payment when using Primo® Self-Service Refill Water, and it depends whether or not your machine is indoor or outdoor. If you've chosen an indoor machine, then you can either pay at the register before or after filling. If you've chosen an outdoor machine, you can pay with cash, coin, or credit card right at the machine—no waiting in line at the register. Either way, you're getting the same awesome Primo at an affordable price.
Once you've paid, go home (or to the office or the big game) and enjoy your Primo. Drink it down, then return back to a Refill location and refill your empty bottle. Legend has it, you'll save money and help reduce plastic waste! Okay, it's not a legend…but it is the truth.
THE ZIP CODE LOCATOR BROUGHT ME TO A GLACIER MACHINE. WHAT IS THAT?
The Glacier brand has actually been acquired by Primo® Water. So, while we used to be two separate companies, it's now all Primo, all the way. We are currently working hard to transition our Glacier machines to Primo signage! But, even if your machine has Glacier branding, don't worry! You'll still be getting the same amazing water you're looking for.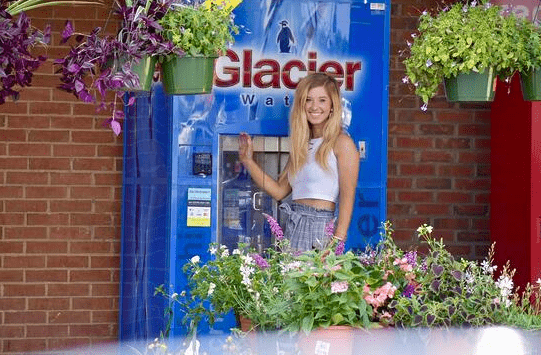 CHOOSING PRIMO
Once you come aboard the Primo® Water train, you'll realize it's our quality taste that's sure to keep you coming back. But what if we told you that each five-gallon bottle of Primo helps keep up to 1,100 single-serve plastic bottles out of landfills and oceans in its lifetime, too? That's just one of the many benefits of choosing Primo.
Want to learn more? Visit our site for all the details about Primo® Self-Service Refill Water.