Bottles Up – It's National Vending Day!
March 8, 2019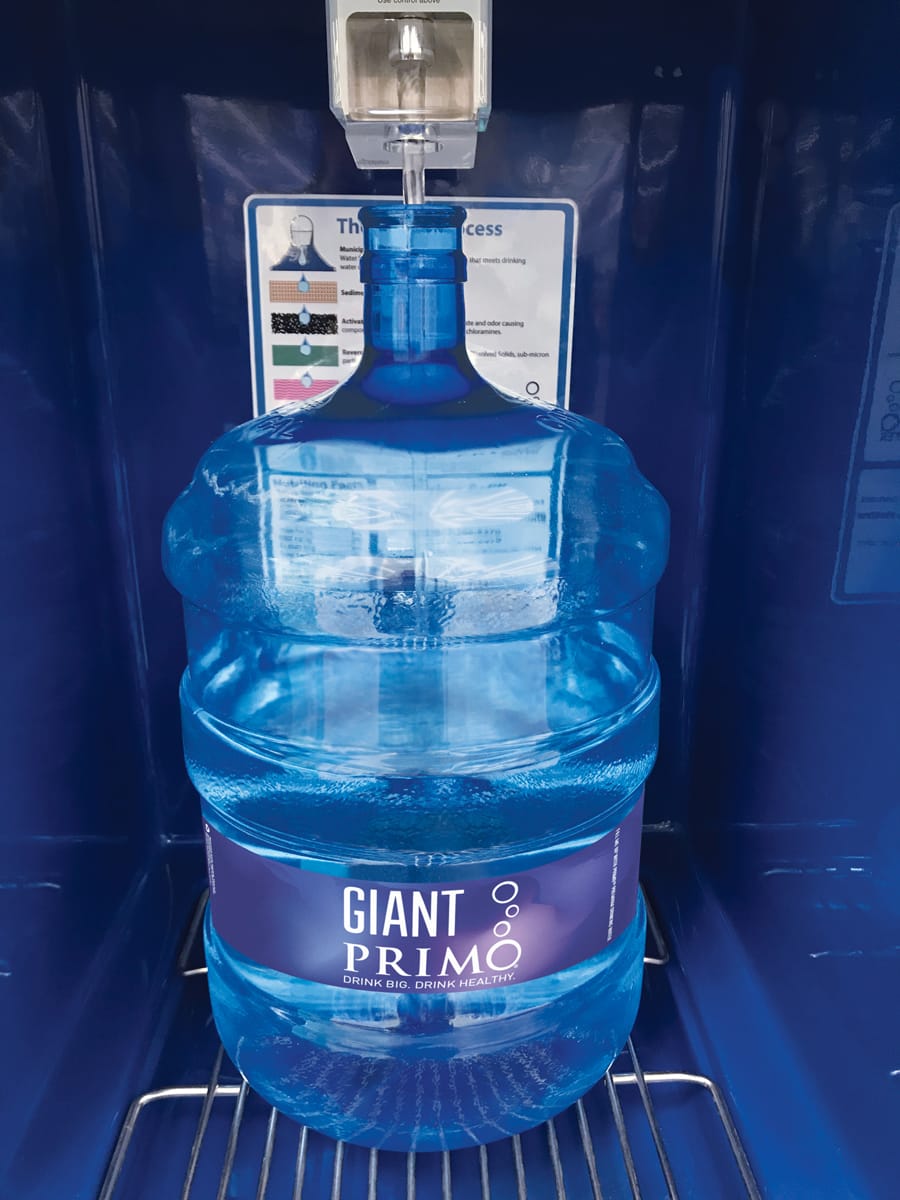 Where would we be without vending machines and vending equipment? From getting some sweet snacks to even buying a new pair of headphones and the like, vending makes for quick, simple on-the-go shopping. We at Primo are proud to be a part of the vending ecosystem, with a whopping 24,058 Primo refill locations across the US and Canada. In 2018 alone, Primo dispensed a completely stupefying 480,706,540 gallons of Primo water—that's enough to fill 26,706 swimming pools! Needless to say, without vending, it wouldn't have been possible. That's why we're celebrating National Vending Day today, to shed light on an industry many may not think about.
Today is the first ever National Vending Day celebration and everyone is encouraged to celebrate. Why? Well, there's a lot to be proud of! NAMA public relations vice-president Roni Moore explained that National Vending Day is designed to recognize the people who proudly make, sell and enjoy vending equipment and the products they vend. "From multinational brands beloved around the world to multi-generational business owners, route drivers and plant floor employees, vending touches people's lives in ways large and small," Moore explained. "To mark this day, NAMA will showcase the industry – which includes vending – and its total economic impact of nearly $25 billion." The industry also provides 140,000 good-paying jobs with $7.21 billion in wages and pays $3.5 billion in taxes at every level of government. From manufacturing to small-drop distribution, the industry meets the needs of consumers wherever they may be.
Without vending, Primo wouldn't be the company it is today. We employ drivers, technicians and many others that keep our refill machines up and running at full speed so great tasting water is never out of reach. And we thank all of our customers who choose our water and come back for more. Wanna go out and grab some fresh Primo water to celebrate National Vending Day? Head on over to primowater.com/find-shop to find a refill machine close to you!