Holiday Soup Recipes from Primo
December 12, 2020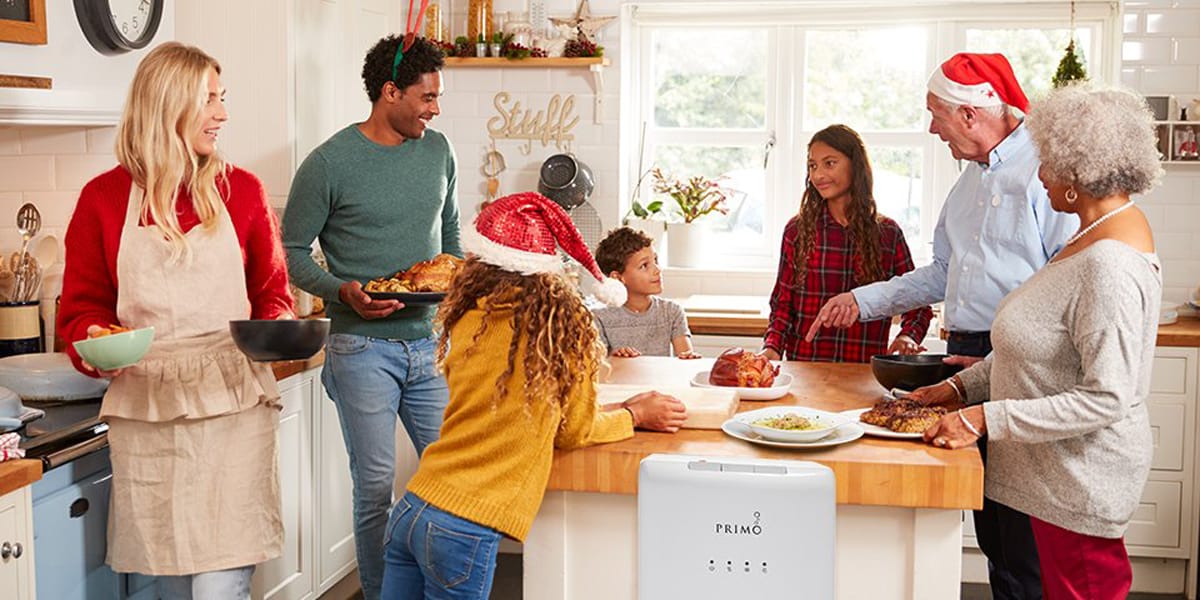 What's your favorite part of the holidays?
Ours is spending quality time with our families around the dinner table, sharing a great meal. And these cold, wintery nights are practically begging for some hot, delicious recipes to help warm up our souls.
There are many great soup recipes. And there's no sense arguing about which is the best. Because, as everyone very well knows, every family has THE soup recipe.
That said, we do have a couple of favorites that are near and dear to our hearts. One, a French culinary classic — creamy, buttery, herby and rich. You'll love this version of Potato Leak Soup.
The second has literally been described as "chicken soup for the soul" and has been curing colds since the beginning of biblical times. Yes, we're talking Matzo Ball Soup, folks – the secret weapon of the Jewish people.
Potato Leek Soup
We found this great recipe from chef-turned-mom Jenn Segal on her blog Once Upon a Chef. Jenn was professionally trained at L'Academie de Cuisine – yep, that sounds French – and worked in a fancy restaurant, so, we'll vouch for her. Though, she does say that she cried every shift, so we might be going out on a leek limb.
Ahem… check out the complete directions here.
Ingredients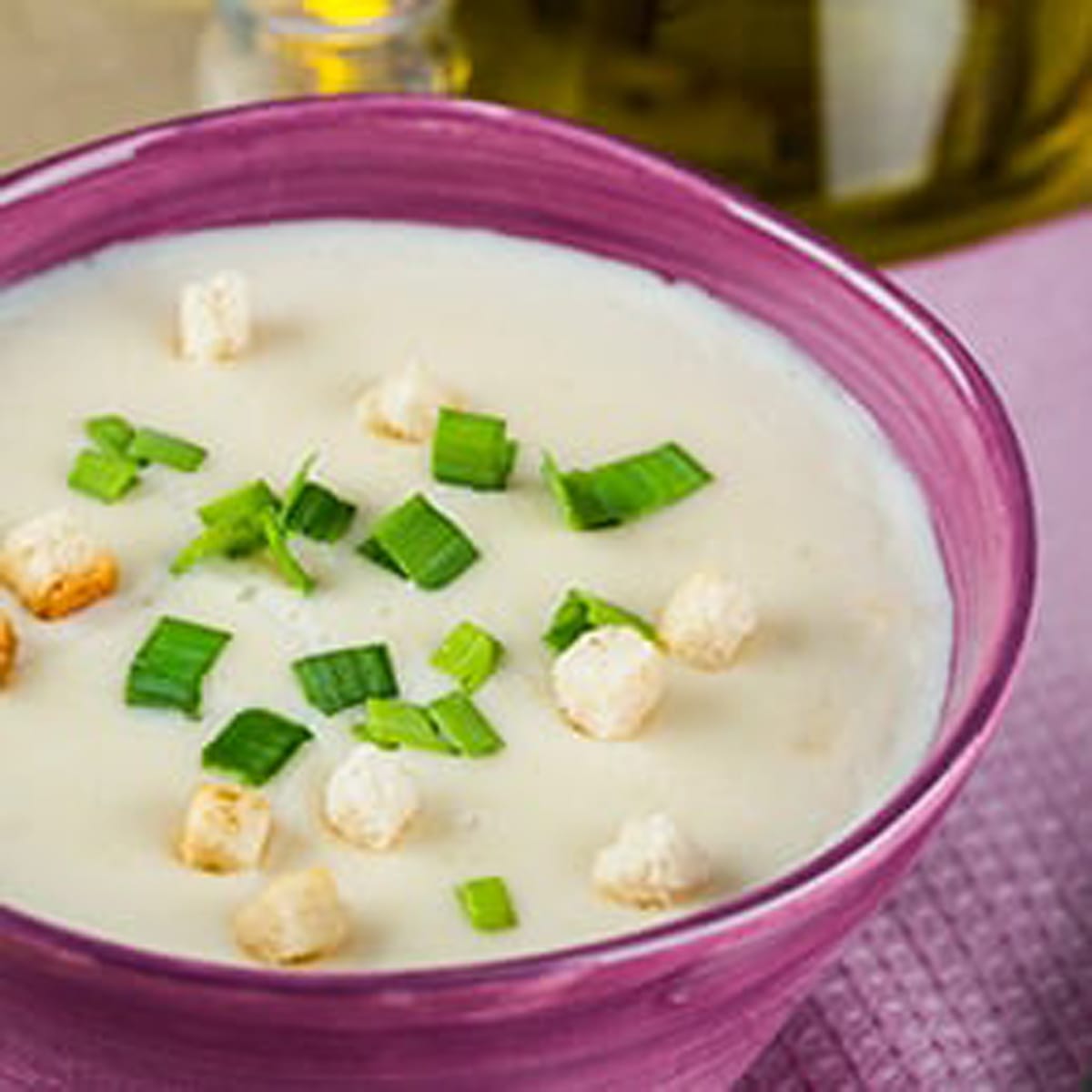 3 tablespoons unsalted butter
4 large leeks, white and light green parts only, roughly chopped (about 5 cups)
3 cloves garlic, peeled and smashed
2 pounds Yukon Gold potatoes, peeled and roughly chopped into 1/2-inch pieces
7 cups low sodium chicken or vegetable broth (we recommend making your veggie broth from scratch using Primo water)
2 bay leaves
3 sprigs fresh thyme
1 teaspoon salt
1/4 teaspoon ground black pepper
1 cup heavy cream
Chives, finely chopped, for serving
Matzo Ball Soup
If you haven't heard of Matzo Ball Soup, it's not for its lack of trying. This recipe has been all over and back… several times.
Quick history lesson, matzah is unleavened bread eaten during the holiday of Passover. Matzo ball is what you make with matzah when you want your matzah to taste, ah… well, good. But, when you put the matzo balls into chicken soup, you get a world-renowned medicinal remedy. Check the medical books.
Not just appropriate for Passover, matzo ball soup is often served on other Jewish holidays, such as, Hanukkah.
And we're not sharing just any Matzo Ball Soup recipe here. This one's from the Jewish Food Society and traces its culinary roots from Haifa, Israel > Virginia > Syracuse, New York > New York City. Just so you know.
Ingredients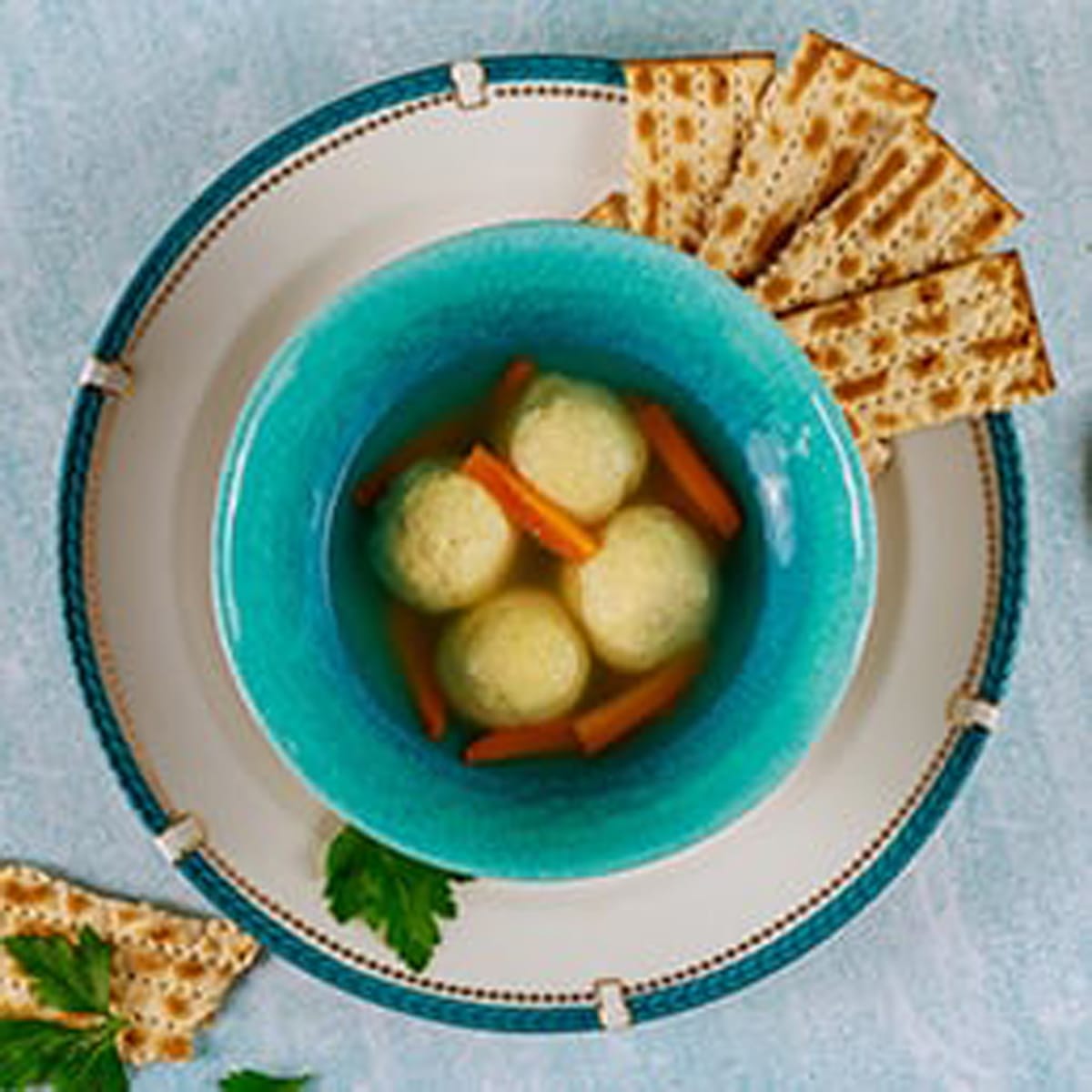 For the Soup:
3 quartz of Primo water
1 onion, peeled and halved
1 to 2 leeks, white and pale-green parts only, chopped in half crosswise
4 to 5 carrots, peeled and roughly chopped
3 parsley roots with parsley leaves, peeled
7 to 8 celery stalks, peeled and roughly chopped
6 chicken drumsticks, bone-in, skin-on
6 chicken wings, bone-in, skin-on
1½ tablespoons kosher salt
1 bunch fresh dill
For the Matzo Balls:
1 cup matzo meal
4 eggs
¼ cup chicken broth
3 tablespoons olive oil
¼ teaspoon onion powder
¼ teaspoon garlic powder
1½ teaspoons kosher salt
1 pinch white pepper
Follow direction very carefully and disperse this medicinal potion wisely.
Primo Water Makes Great Soup
The better the ingredients, the better the soup. If you're planning on making your broths from scratch, we'd highly recommend you go with clean, purified, great tasting Primo water. After all, you don't want impurities taking the flavor out of your dishes.
Join the Primo Lifestyle by going to www.primowater.com.