How to Join the Primo Lifestyle
May 6, 2020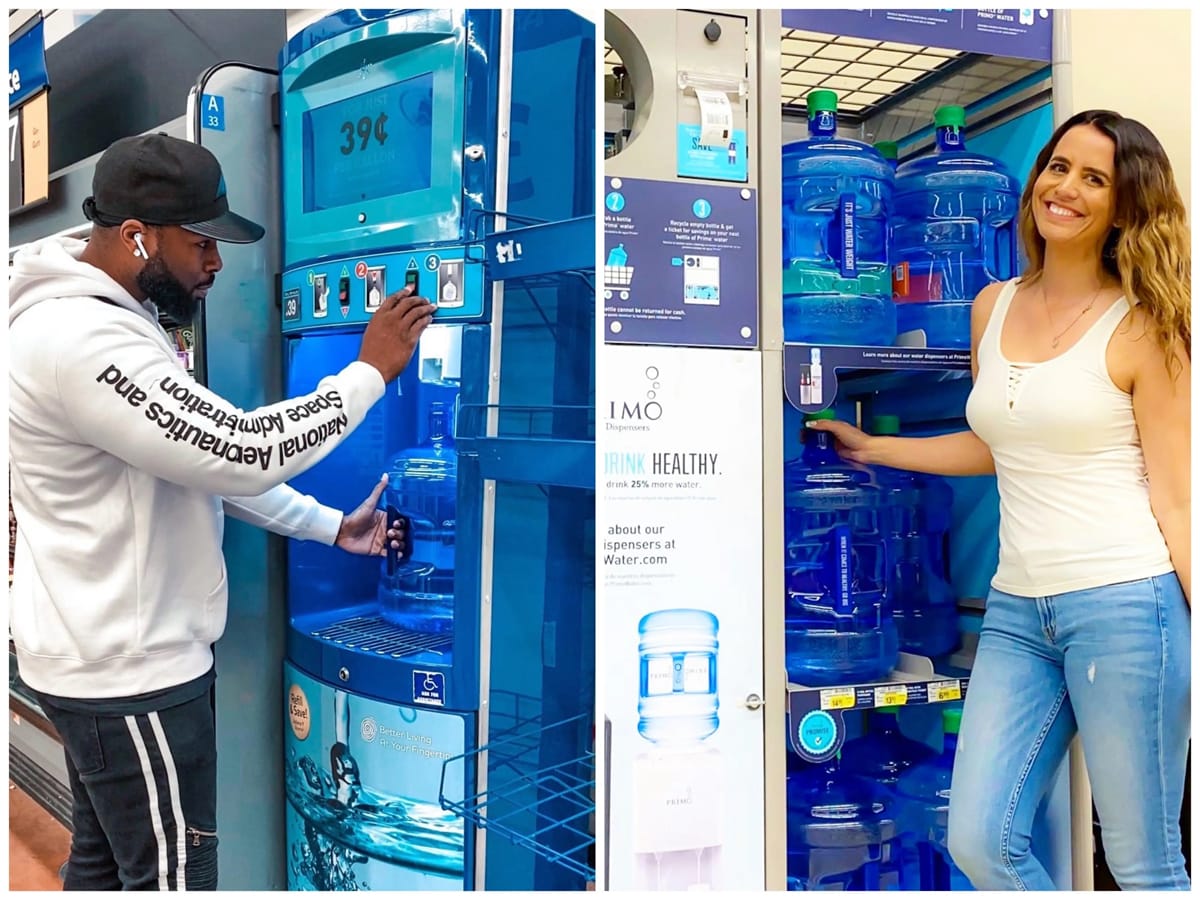 Primo is so much more than great-tasting water. Primo is a lifestyle change. It's an entirely new way of drinking water at home and on the go. And while getting started requires a little effort, we believe that it's more than worth it.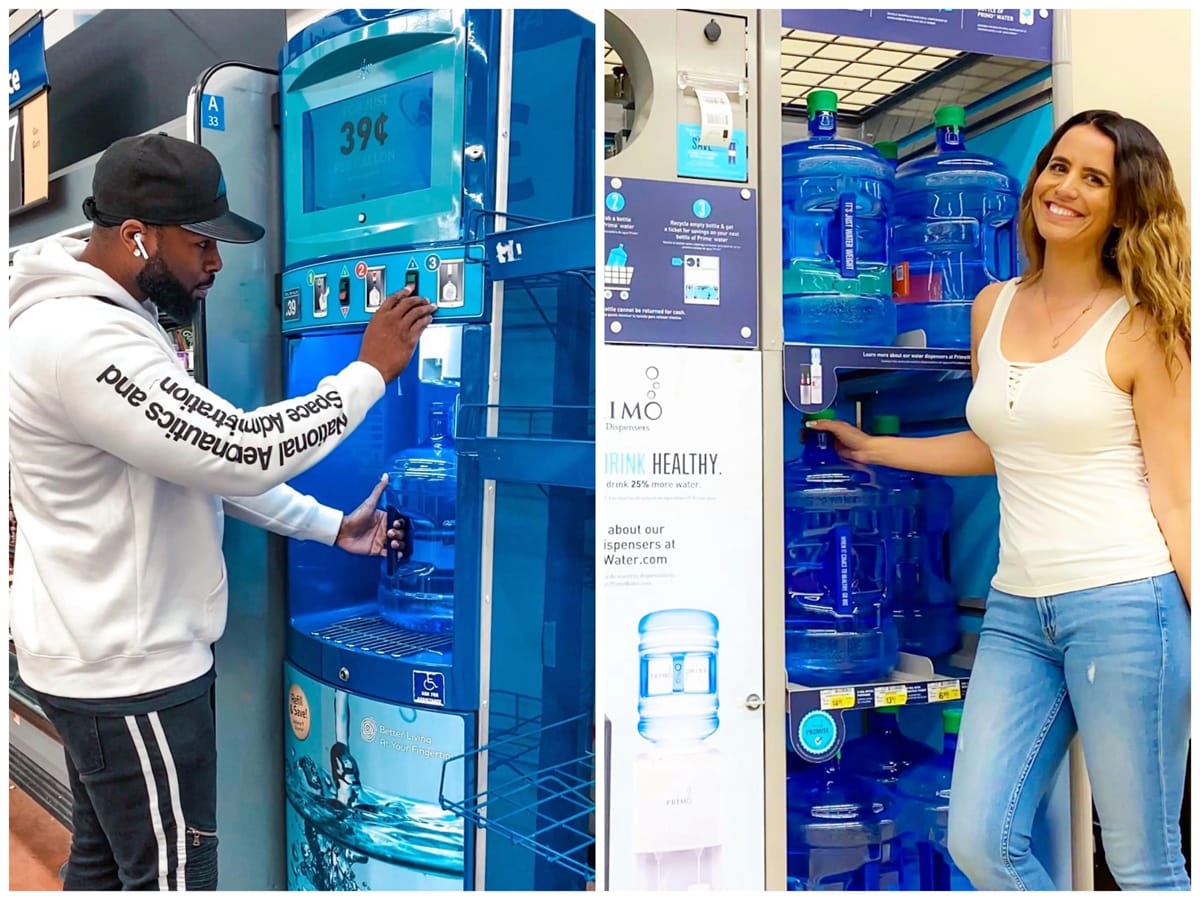 People across the country are adopting the Primo lifestyle for many reasons, including:
SAFETY: Our purification processes, which include reverse osmosis and ultraviolet sterilization, provide clean, safe, and consistent drinking water that you can trust.
CONVENIENCE: Our full lineup of water dispensers helps you start a healthy hydration habit by making hot and cold water available at the push of a button.
SUSTAINABILITY: Whether you refill your own containers or exchange your empty bottles for a discount on your next one, our drinking water solutions help keep single-serve plastics out of the landfill.
AFFORDABILITY: There is a Primo water dispenser to fit every budget, and with an average* cost of just $0.35 per gallon, our Self-Service Refill machines go easy on the wallet.
ACCESSIBILITY: It's easy to shop for our water at your favorite retail stores, with over 13,000 places to exchange your empties (for a discount on your next bottle!) and over 25,000 places to refill your own empty containers.
But we know that making a lifestyle change isn't always easy, so we're here to help. We've broken down the process of getting started into two simple steps:
1) CHOOSE THE RIGHT WATER DISPENSER
Our best-in-class lineup of water dispensers offers something for any family and every budget. Our portable dispensers make it easy to stay hydrated on camping trips, at little league games, or wherever you wander. Our countertop models offer an affordable option with a small footprint. You can get instant access to hot, cold and/or room-temperature water with our top loading or bottom loading models. We even have a water dispenser for you if you love brewing single-serve beverage pods or want to offer your beloved pet high-quality water.

So, take some time, shop our line, and find the water dispenser that works for you.
2) GET STARTED WITH THE RIGHT WATER
While we get your water dispenser prepared for delivery to your home (we'll ship it to you for free, and we're pretty quick!), think about which type of Primo Water you want to start with and head to a retail store near you to stock up. No worries if you're not ready to commit to one or the other just yet. We know a lot of customers who start with pre-filled bottles and switch to refilling their own (or vice versa) – you do you!
Pre-Filled Exchange Water

Self-Service Refill Water

Average* Price (for 5 Gallons)
$6.99 (with bottle trade-in) or $13.99 (without bottle trade-in)
$1.75 ($0.35 / gallon)
It Might Be For You If…
You want to grab and go.
You'll trade a couple of minutes to save a few bucks.
You want minerals added for our signature taste.
No added minerals for me, thanks!

How to Get Started:

Find a store near you by using our Store Locator.

Look for this icon:

When empty, return your bottle for a discount on your next one!

Bring your own empty bottle to a store near you.

Look for this icon:

Don't have an empty bottle? Keep reading; we can help.
Remember, you need to bring your own empty container to our Self-Service Refill machines. Our water dispensers are compatible with many types of empty bottles, but if you don't already have one around your house, we've got you covered. Here are two options to get started:
Purchase Bottles Online

Start with Pre-Filled Bottles

Average* Price (for 5 Gallons)
$29.99
$13.99
What You Get
2 Empty, Refillable 5-Gallon Bottles, Coupons for 20 Free Gallons of Primo Refill Water, and Reusable Snap-On Caps
1 Refillable 5-Gallon Bottle, Pre-Filled Primo Water

What Else You Need

Water from a Self-Service Refill Machine near you.

Look for this icon:

When empty, return your bottle for a discount on your next one!

Snap-On Caps

Where to Find It

In Our Online Store
At a Retailer Near You

Look for this icon:
If you still have questions for us, we're happy to help! Email us (Annie and Kaitlan) at betterwater@primowater.com, and we'll get back to you with the answers you need. Before you know it, you'll be drinking great-tasting, high-quality water at home. Cheers!
*These are average prices. Actual prices will vary by retail location.