Water Dispensers for Five Types of People
May 14, 2020

Primo's best-in-class lineup of water dispensers has something for everyone. Whether you're an on-the-go adventurer who needs a solution to stay hydrated on the go or a new parent who could use an extra hand mixing up formula bottles, we've got your back.
You can check out our full lineup of top-loading, bottom-loading, countertop, and portable water dispensers (plus fun accessories!) on our website. But we've outlined some of our favorite water dispensers for five types of people below. Tell us in the comments: which Primo Water Dispenser is the right fit for you?

FOR THE PET LOVER
We love the type of pet person who will settle for nothing less than the best for their furry friend. That's why we created the Deluxe Top-Loading Water Dispenser + Pet Station. With the push of a button, you can give your pet the great taste of Primo. And its flexible design allows you to put the dishwasher-friendly pet bowl on the front, right, or left-hand side of the dispenser, giving you more options to work the dispenser into your home's design.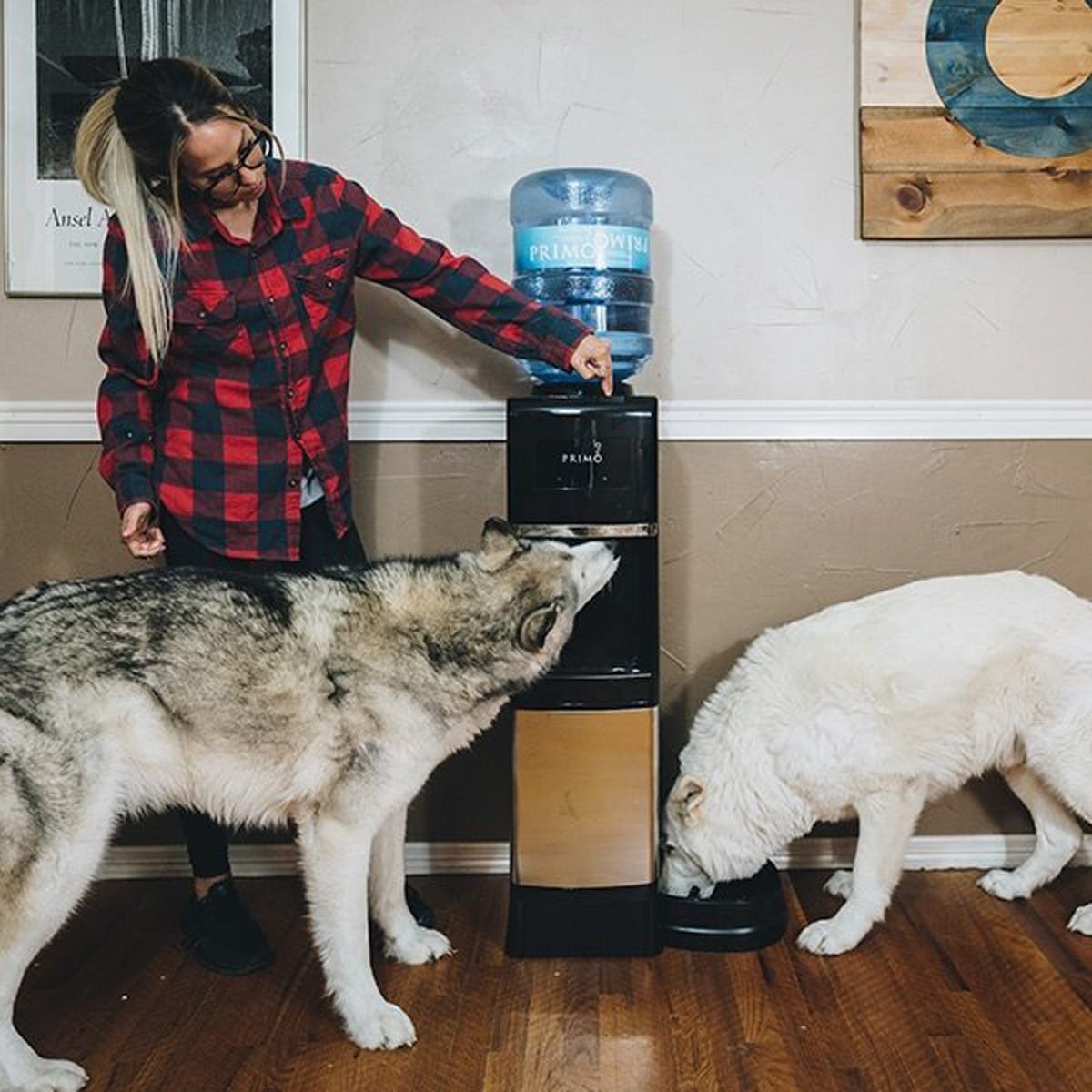 Here's what Jaimee, a pet lover from North Carolina, told us about her water experience: "We got the pet bowl dispenser and really love it! I use the hot water for making coffee and my dog food, and my husband has cold water for his water bottle every day. One of our dogs' teary eyes have cleared up since switching to purified water!"
FOR THE NEW PARENT
We remember the days of feeding new babies every couple of hours. That's why we were so excited to introduce the First Steps Water Dispenser, which dispenses warm water on demand, making mixing up a bottle of formula quick and easy. But it doesn't just make bottles! You can make yourself a hot cup of tea in no time with the hot water feature. And baby's older siblings can get their own cold drink of water with the touch of a button, making it easy for the entire family to stay hydrated. That's what we call Primo peace of mind!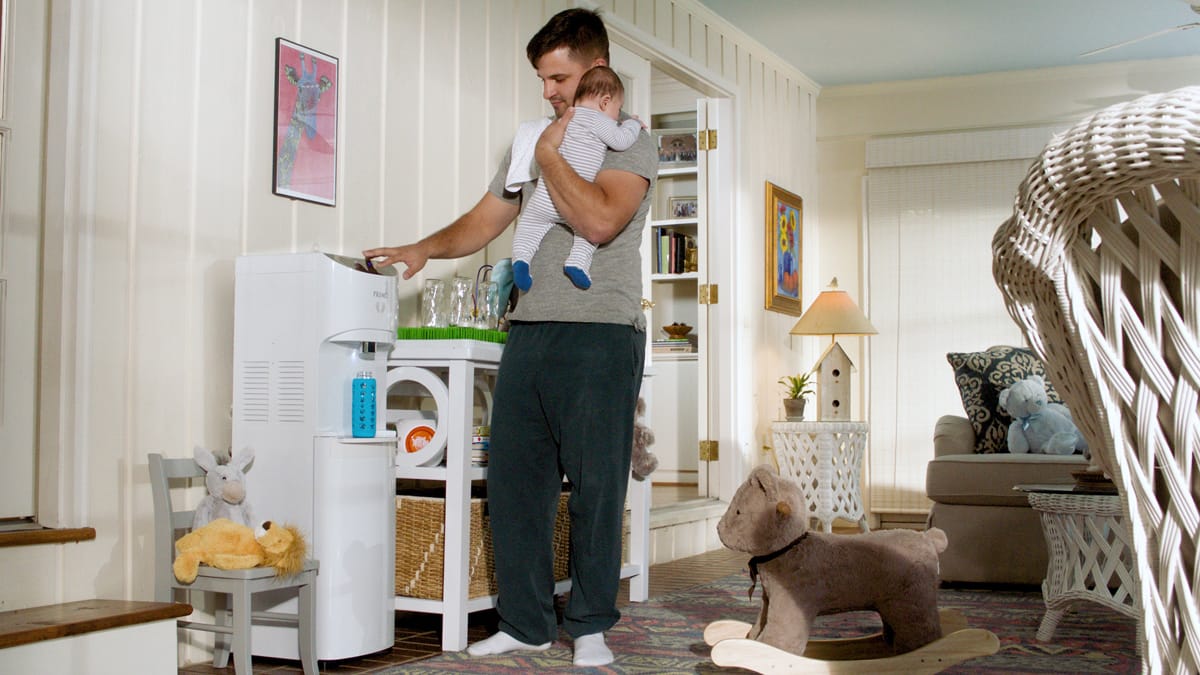 Here's what Ivy, a parent from Utah, had to say about her First Steps Water Dispenser: "Our water dispenser is super convenient and I love the bottle feature on the model we got. Makes feeding our new baby soooo easy! Plus, we can tell the difference of taste with the water get too from our dispenser. No more plastic water bottles for us!"
FOR THE COFFEE DRINKER
Do you love brewing K-cup® coffees morning, late morning, early afternoon, and maybe even late at night? We don't judge! Our hTRIO Bottom-Loading Water Dispenser brews single-serve beverage pods, hot and cold water at the push of a button. And it even has built-in storage, so you can keep 20 of your favorite single-serve pods easily within reach.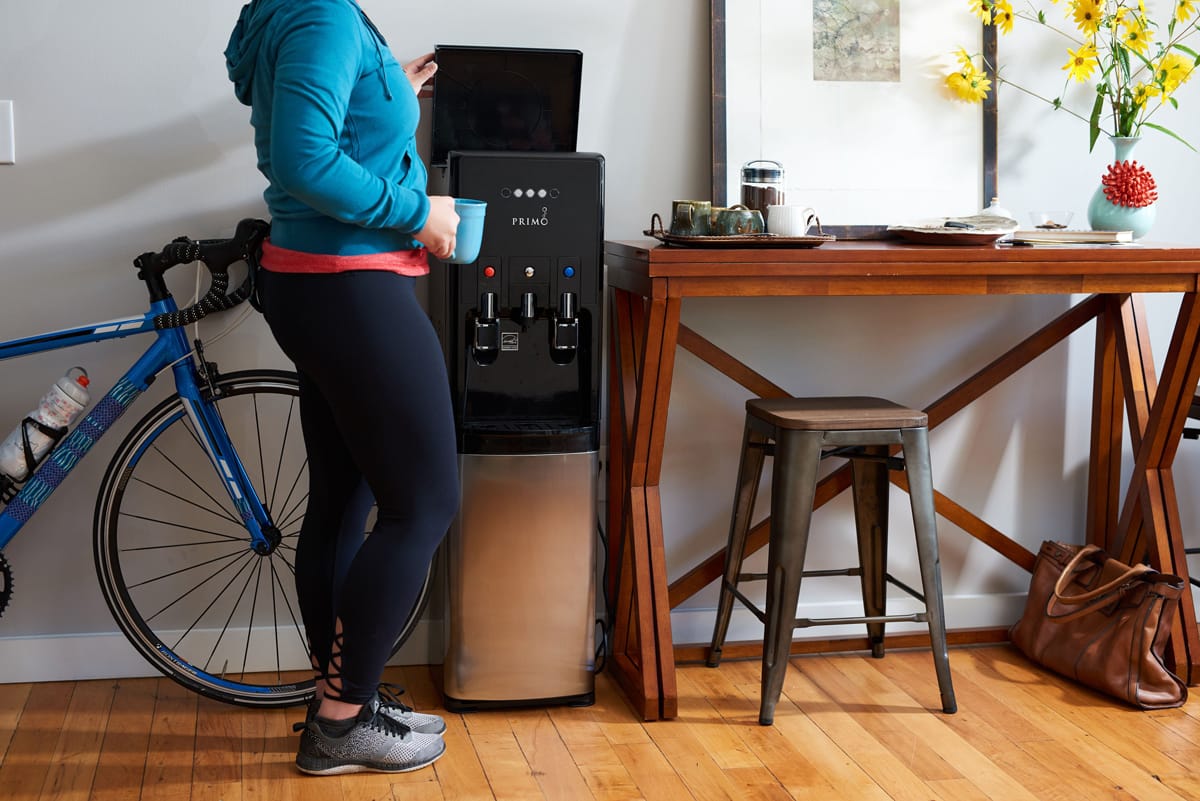 Here's what Jennifer told us about her hTRIO Bottom-Loading Water Dispenser: "We didn't know what we were missing until we got our Primo bottom loading water dispenser. Everyone who visits loves it. The kids are able to serve themselves easily and I love the hot water feature and k-cup feature. It has truly become the most used kitchen appliance and we don't ever see ourselves without one."
FOR THE OUTDOOR ADVENTURER
Do you love going camping in the woods, fishing on the lake, picnicking at the park, or road-tripping across the countryside? Then, our Portable Rechargeable Water Dispenser might be your perfect companion. You can bring Primo Water with you and dispense up to 25 gallons on just one charge! Plus, when the dispenser starts running low on battery, it's easy to recharge with the universal micro-USB charger.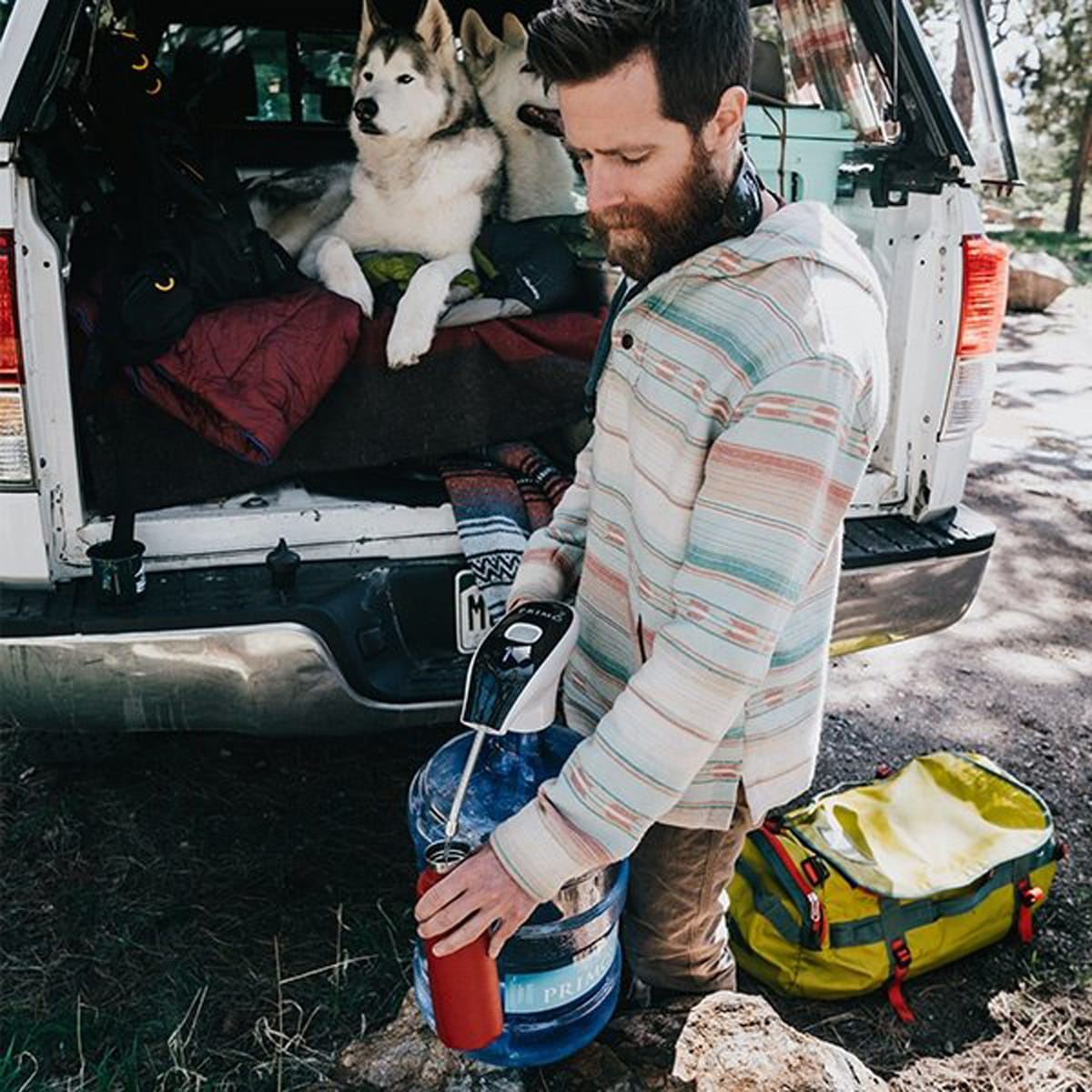 FOR THE PERSON WHO HATES CLEANING
Do you ever just wish you could have a tidy, germ-free home without having to do so much cleaning? We hear you. Let the Deluxe Bottom-Loading Water Dispenser with Self-Sanitization pick up a little of the slack. This dispenser uses ozone technology to keep the water lines and tank clean, so you don't have to. Just enjoy the peace of mind that comes from drinking high-quality Primo Pre-Filled Exchange or Self-Service Refill Water.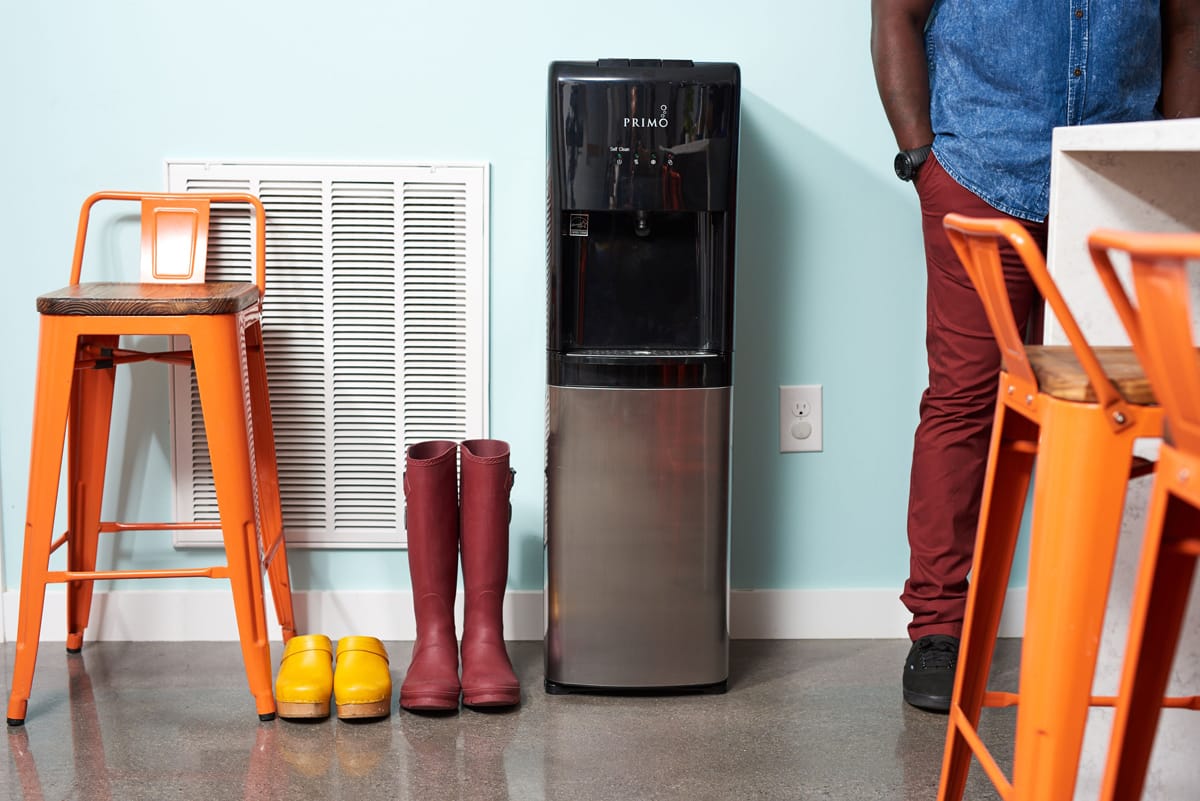 Still looking for your perfect Primo Water Dispenser match? We can help. Send an email to betterwater@primowater.com, and we (Kaitlan and/or Annie) will be happy to answer any questions you have!