How to Keep Your Primo Water Dispenser Clean
July 8, 2020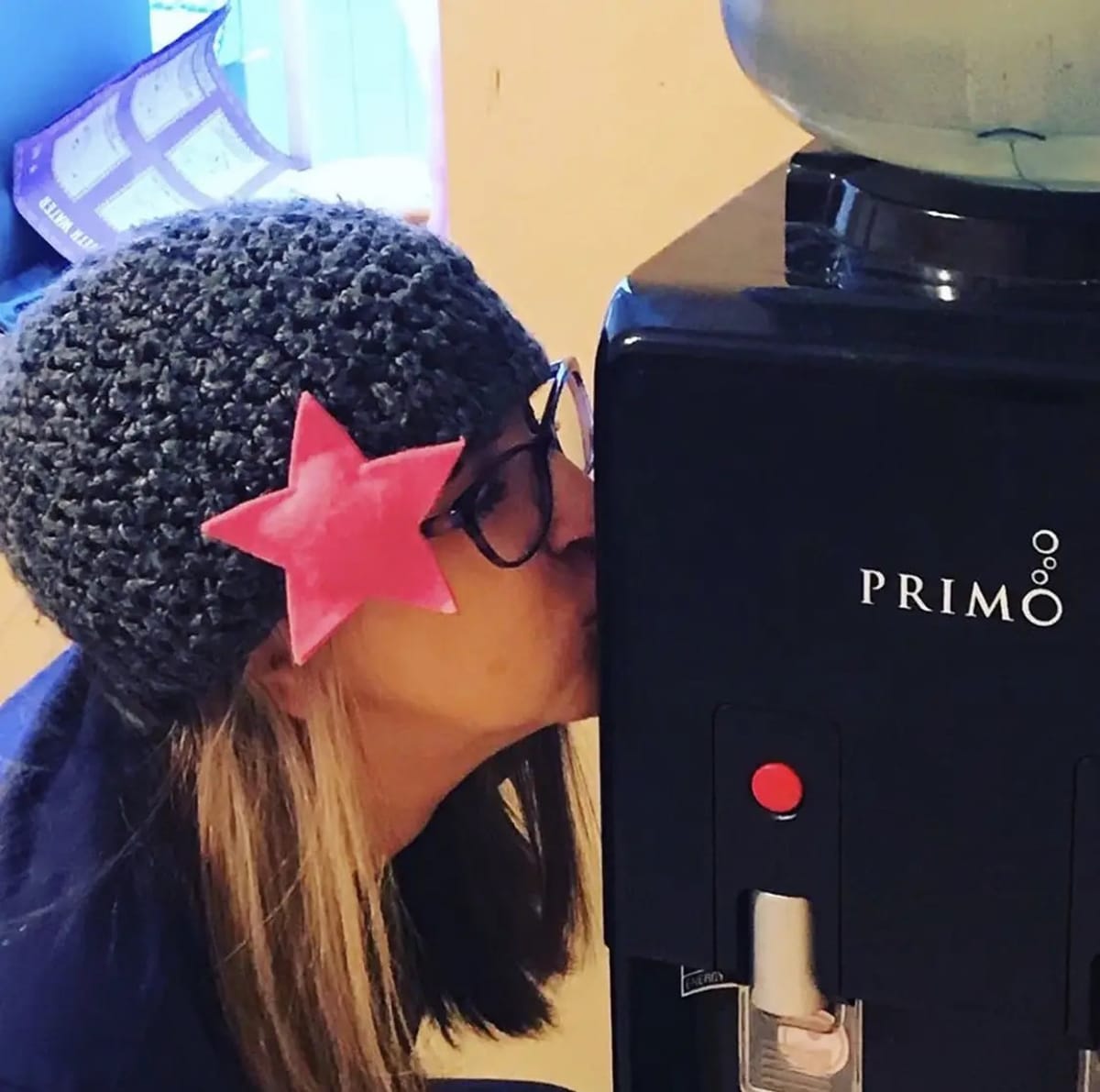 We know that having convenient access to clean, safe drinking water is one of the main reasons people turn to Primo Water. When you choose Primo's Pre-Filled Exchange Water or Primo's Self-Service Refill Water, you're choosing water that has gone through a purification process that includes carbon filtration, ultraviolet sterilization, and reverse osmosis.
In order to ensure that the water you load into your Primo Top or Bottom Loading Water Dispenser retains its clean, fresh, and delicious taste, we recommend that you clean your Water Dispenser once every three months (unless, of course, you have opted for our Deluxe Bottom-Loading Water Dispenser with Self-Sanitization, which cleans itself!). The process is simple, and we want to walk you through it!
Why Should You Clean Your Primo Water Dispenser?
Cleaning your water dispenser dissolves mineral deposits, sanitizes, and deodorizes your water dispenser, so you can have peace of mind that you're drinking safe, clean, and high-quality water in every glass. Plus, cleaning your water dispenser only takes about 30 minutes of your time once every three months. So show your dispenser some love!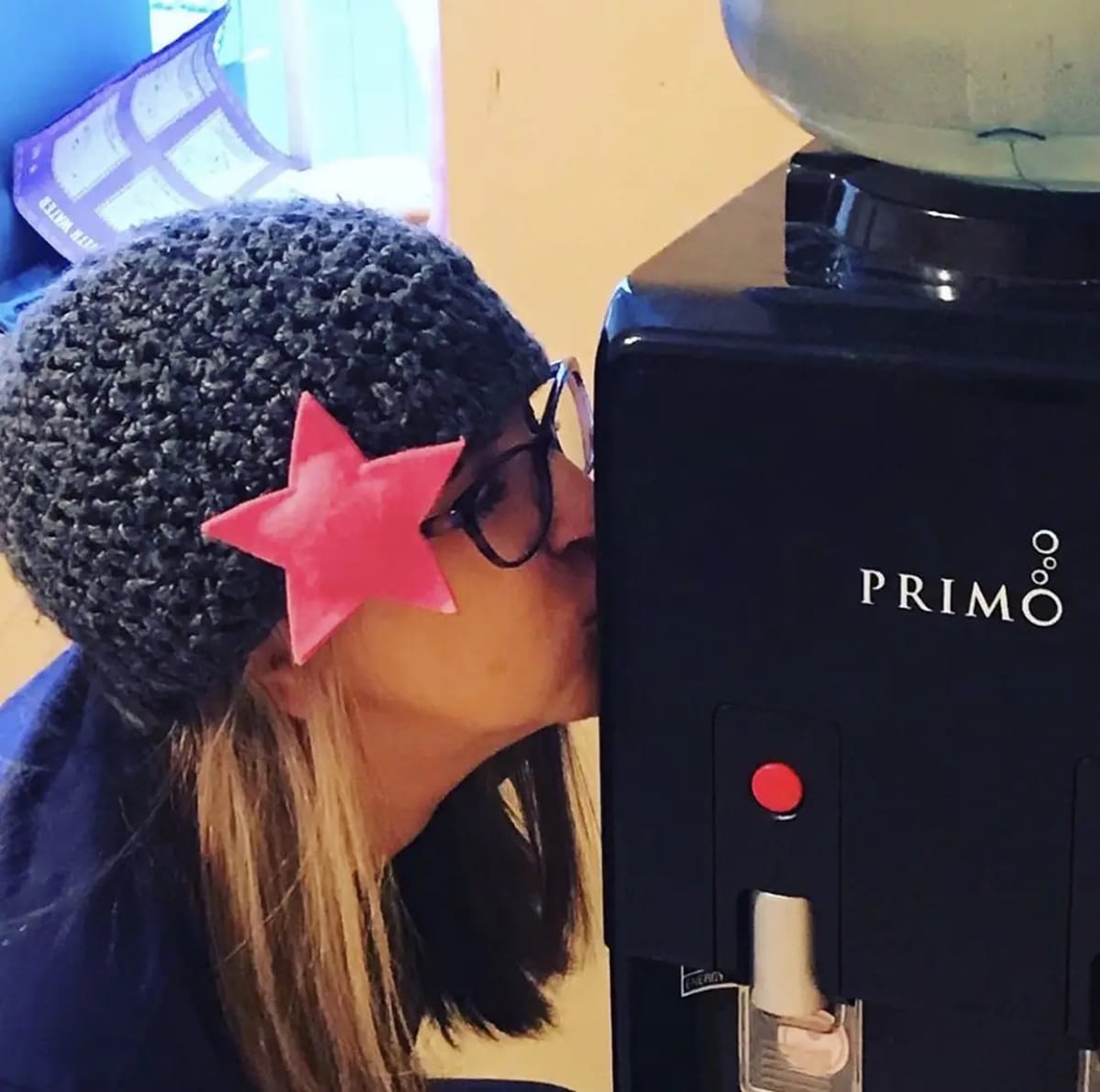 What Supplies Do You Need to Clean Your Dispenser?
Everything you need to clean your Primo Water Dispenser is easily found around the house or at a local store. You'll need: two tablespoons of regular bleach or two cups of distilled white vinegar, one empty 5-gallon bottle, one 2-gallon bucket, and a Phillips head screwdriver.
What Steps Should You Follow to Clean Your Dispenser?
There are 15 simple steps to cleaning your Primo Water Dispenser:
Turn energy-saving switches to OFF.
Unplug the power cord from the wall outlet.
Remove the water bottle.
Move the appliance away from the wall to gain access to the back.
Remove remaining water from reservoirs by dispensing from the hot and cold taps into a pitcher or bucket.
Remove the cap from a spare empty 5-gallon bottle. Pour the bleach (2 tbsp.) or vinegar (2 cups) and hot tap water (2 Gallons) into the empty bottle.
Apply the cleaning bottle to the dispenser.
Plug the power cord back into the wall outlet and turn the dispenser back on.
Allow the cleaning solution to fill the reservoirs.
Turn the switches back off and unplug the power cord from the wall outlet.
Wait 10 minutes, then drain the water from the reservoirs as described in step 5.
Rinse the bottle and fill with only hot tap water and apply it to the dispenser following (steps 8-9).
Place a two-gallon bucket in the back of the appliance and remove the drain plug while also flushing water through the taps (step 5).
Replace the silicone plug and drain cap.
Return the unit to its location, install a fresh water bottle, plug the power cord into the grounded wall outlet and turn the energy-saving switch ON.
That's all there is to it! And don't worry visual learners, we've also published a video version of these instructions to make cleaning your Primo Water Dispenser even easier.
Thank you for your continued business. Please let us know if we can be of further assistance. We can be reached at 1-844-237-7466 or at primo@primowater.com and are available Monday to Friday from 10 am to 6 pm EST.