Refill Your Love For Better Water
May 23, 2019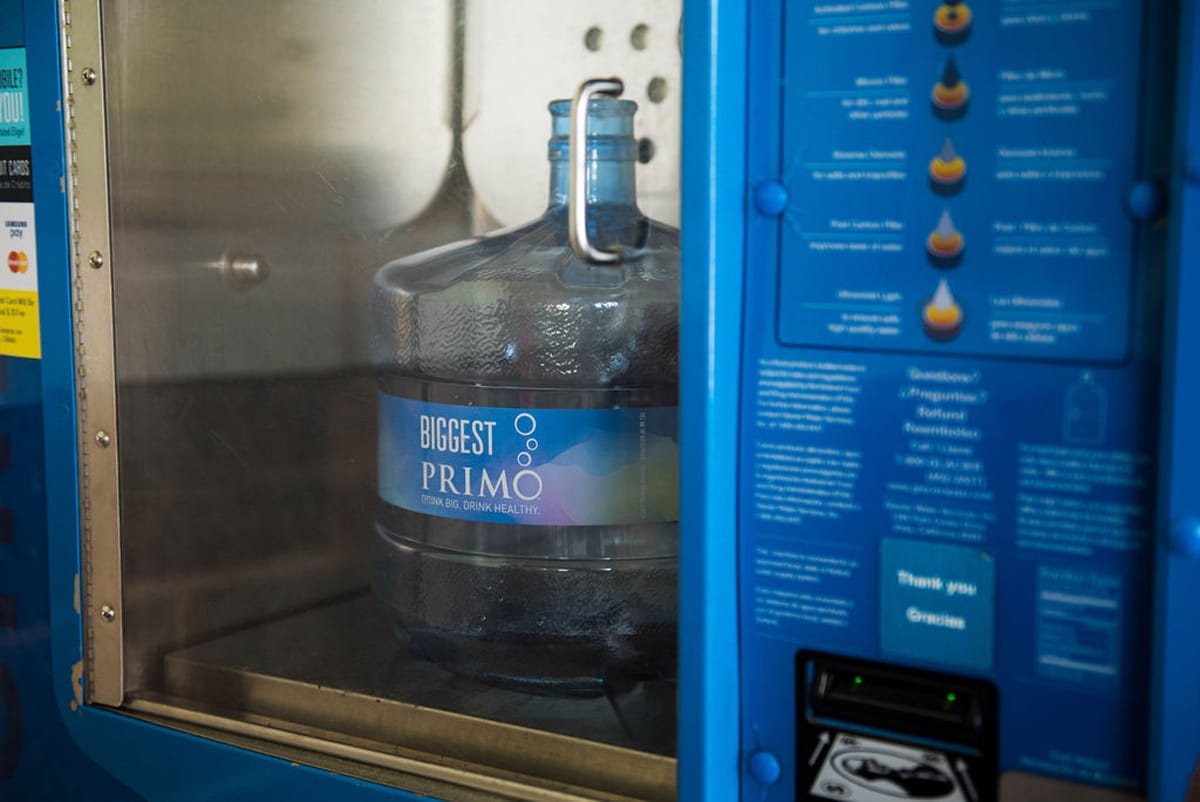 Let's be honest, buying a case of water from your local grocery store is super inconvenient. Loading it on to the cart is awkward, lifting it from the cart to your car is almost impossible, and let's not even talk about the tons of plastic waste they create annually. Luckily, better and safer water is getting easier and easier to come by, thanks to Primo® self-service refill machines. But they don't just take the awkward lifting out of the equation—they offer you a full range of benefits.
THINK SUSTAINABILITY
One million single-use plastic bottles are purchased each minute. Seventy-five percent of those bottles get tossed without recycling. And, it takes over 1,000 years for one plastic bottle to biodegrade! That leaves millions of tons of plastic to wreak havoc on our oceans, creating five massive floating garbage patches across the world. It's suspected that by 2050, there will be more plastic in the ocean than fish.
It's no wonder why we tout sustainability, eh? With those scary thoughts in mind, self-service refill machines are the perfect way to cut back on harmful, single-use plastic packaging. In fact, when you fill up a 5-gallon bottle at any Primo self-service refill machine, you're saving up to 1,100 single-use plastic bottles from the ocean. So, trust us, the environment will thank you.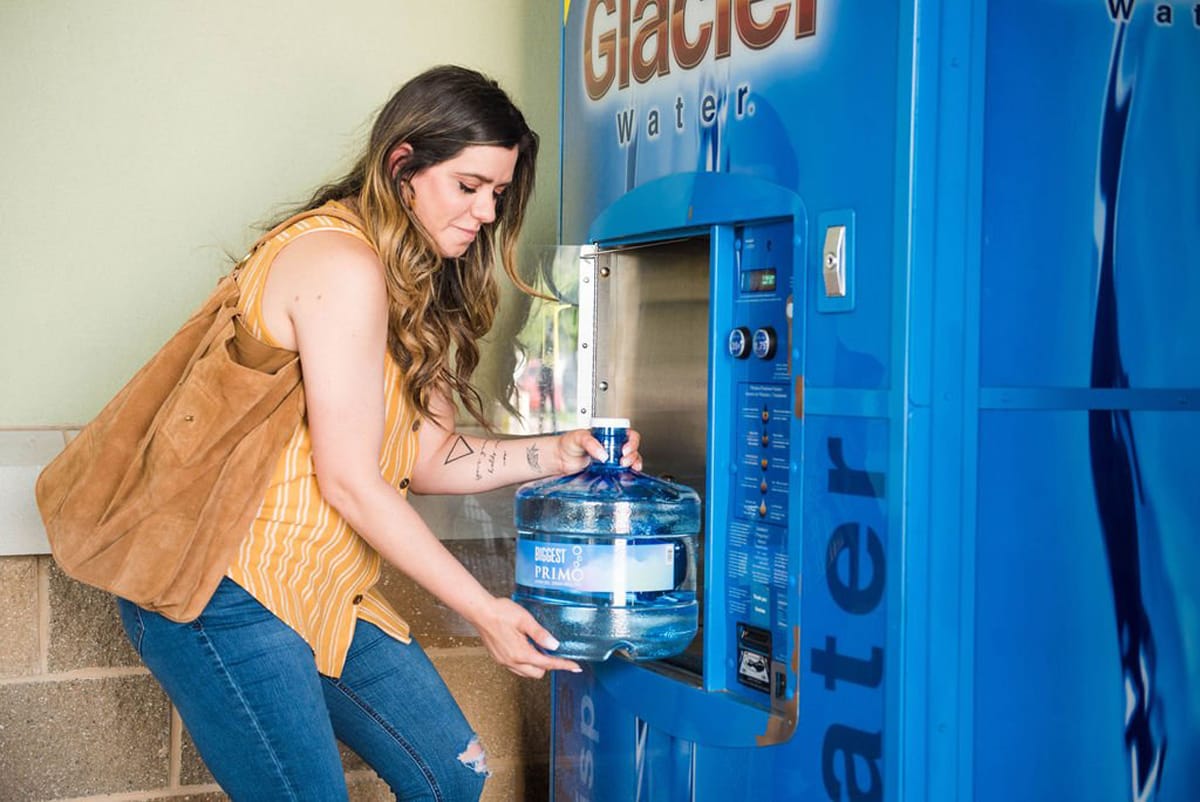 THINK CONVENIENCE
Part of the reason buying giant cases of bottled water is so annoying is because it's inconvenient in more reasons than one. Utilizing your local self-service refill machine takes the hassle out of providing better water for you and your family.
With Primo's self-service refill machines particularly, we offer indoor and outdoor options. That means no matter what your needs may be, there's a machine ready and waiting to offer refreshing water. Not picking up any groceries? Our outdoor machines are the perfect choice because you don't even have to go inside or wait in a line—just pay at the machine. And be on the lookout for our new credit card readers enabled with Apple Pay. No more worrying about carrying cash or change—all you need is your card or phone. But what if you're making that weekly shopping trip? Again, no problem. Just put our indoor machines at your favorite retailer to good use.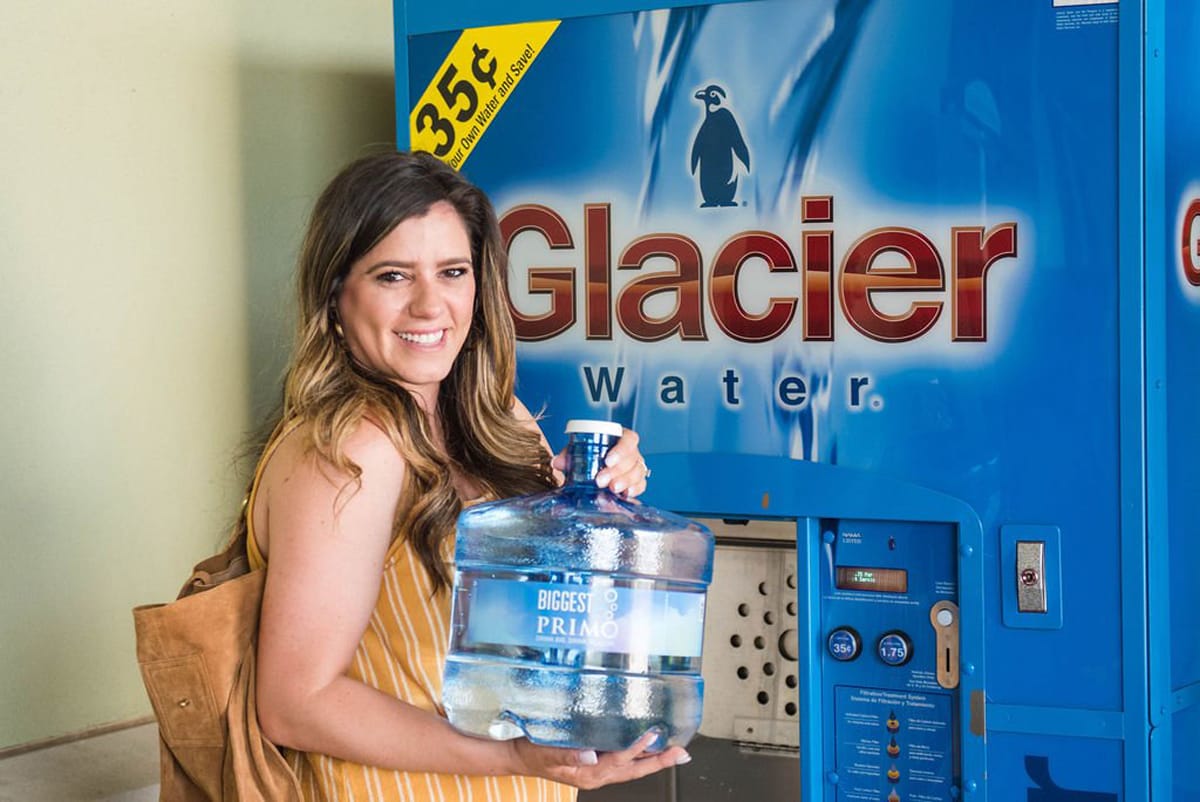 You might notice that some of our outdoor refill machines are Glacier-branded. Don't worry – it's the same great Primo water you know and love!
THINK EASY
You don't have to buy a certain container to fill while at these self-service machines. Whatever you have on-hand gets you closer to better, safer water, guaranteed. Whether that's a 1, 2, 3 or 5-gallon Primo bottle or any other bottle you might have handy, you can still bring home those hydration goods to the family. If you do want your very own Primo bottle, you can get it on our website or at many of our indoor refill locations.
THE PUSH OF A BUTTON
Believe it or not, our self-service refill machines are super easy to maneuver. Just find a Primo retailer near you, show up to the machine with your empty container, press a couple buttons, and voila! You've got healthier, great-tasting Primo in a matter of seconds.
In addition, Primo water undergoes a 5-step Reverse Osmosis (RO) purification system that rids it of any harmful bacteria, heavy metals and trace pharmaceuticals that can be found in your tap. And to think—this incredibly simple process can help you save the environment and your precious time all while creating healthier habits.
With this better water at your fingertips, there's no telling what you and your family can accomplish after drinking 25% more water. Did we mention that's a benefit of being a bulk-water user? We call that The Primo Effect. So, go on and fill 'er up. You won't be sorry!
Ready to try Primo Self-Service Refill Water for yourself? Find a location near you here: https://primowater.com/self-service-refill-water/