Summertime Ice Hacks We Love
August 21, 2019
If you're anything like us, then that means you love to entertain. Summertime opens a whole new world of party ideas—pool parties, barbeques, block parties, you name it. And when you think of summer, you probably think of an ice-cold drink in your hand. So, let's capitalize on that cool feeling with even cooler ice hacks.
MAKE IT FUN
There are so many fun ice trays in the universe nowadays, why just stick to normal, boring cubes? Just a simple Amazon search for "fun ice trays" yields hundreds of results that are sure to be crowd pleasers. Spheres, frogs, the Death Star…the possibilities are endless. What's great about this hack is that you need one ingredient: water, preferably Primo® Water. Then, you fill your trays, set it and forget it. In 12 hours, you'll have some exciting tagalongs in that delicious drink of yours.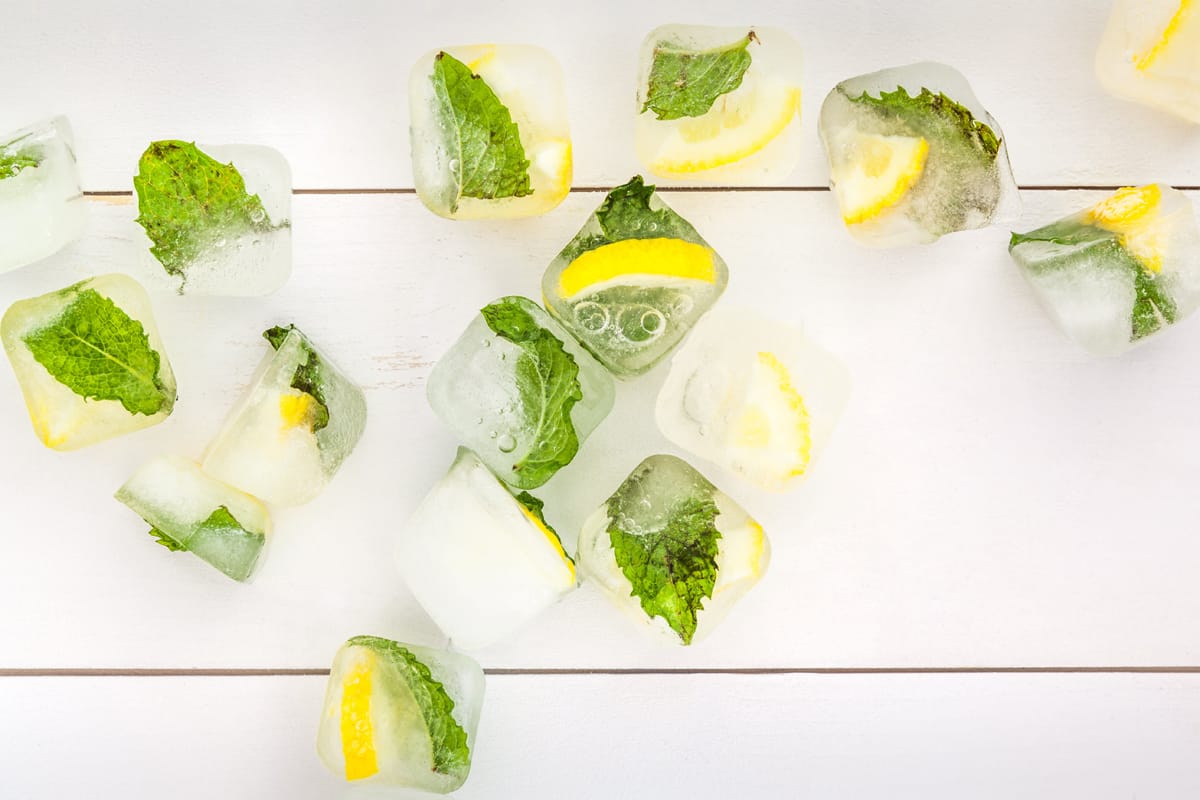 MAKE IT CLEAR
Most of the time, we don't really care about the color of our ice. But did you know the color can tell you how fast it'll melt? Clear ice melts slower than the cloudy ice from your refrigerator. That means, clear ice = no watered-down drink! So, if you're feeling really fancy, serve a few adult cocktails with completely clear ice to impress your friends! But you can't use any old water for this trick. You need purified water, which is another place Primo can help.
Then, you need to double-boil that water: bring it to a boil, let it come to room temperature, then boil it again. Trapped air bubbles are part of what makes ice cloudy, so double-boiling the water gets as much air out as possible. Next, it's important to freeze the water properly. Think we're crazy? Well, there's actually a term for the "proper" method: directional freezing. Any other day, it's possible that ice can freeze too quickly and cause the air that's trying to escape to settle in the middle, leaving a small cloudy bit in your otherwise clear ice. To combat this, you have a few options:
Slow Freezing: turn your freezer on its warmest setting (around 30 degrees Fahrenheit), pour your boiled water into your trays and let it freeze for 24 hours. Be careful with your food in the freezer, because it likely will not keep!
Cooler Freezing: Obtain a small insulated cooler made of rigid plastic (not a soft cooler). Fill your trays with your prepared water and place them in the small cooler. Place the cooler in the freezer and leave the lid off. This allows the cold freezer air to come in contact with the top of the ice tray first, freezing it from the top down while pushing any impurities or bubbles to the bottom.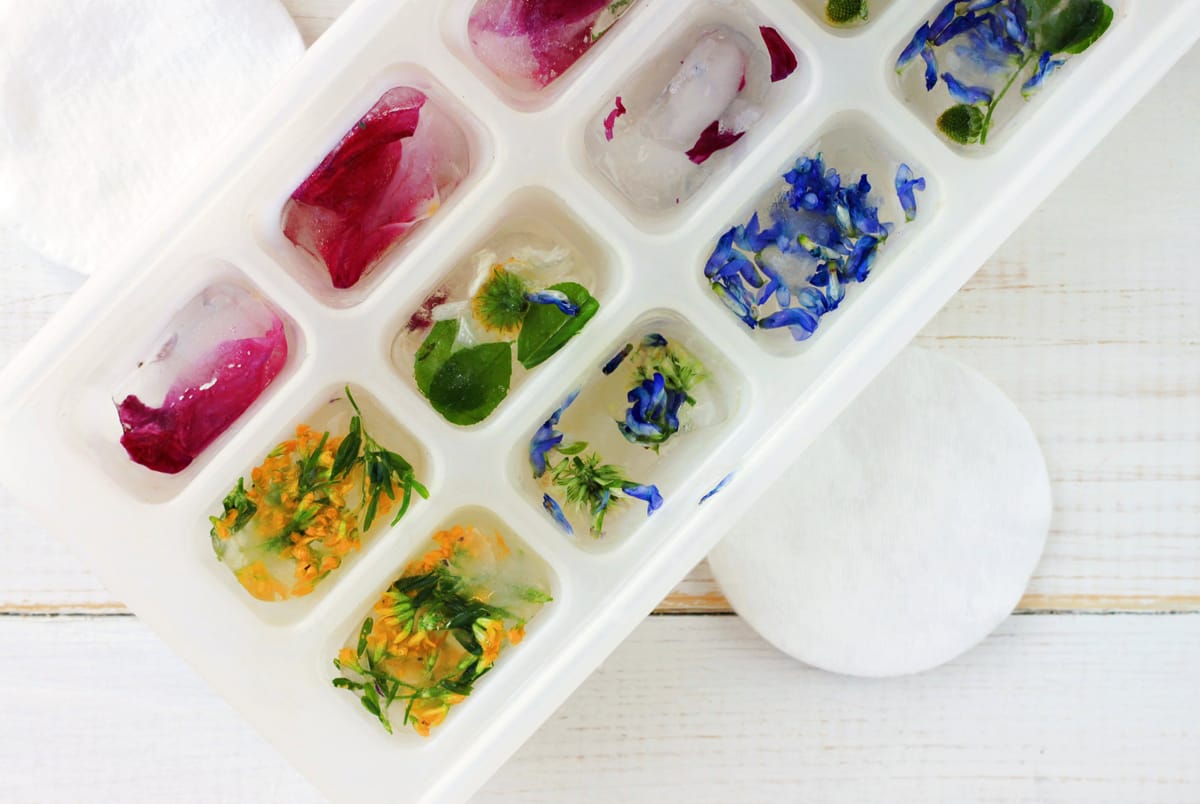 MAKE IT TASTY
Ice doesn't have to be just water. It can be whatever you want it to be! Many drinks would be delicious with an added bonus of ice with fruit. Or, freeze some herbs for a cooling, exotic flavor! These additions make the ice look beautiful, too, which his just an added bonus. In any case, don't be afraid to mix it up, especially if you're entertaining guests. Here are a few beginner options for making flavorful ice:
Thyme
Basil
Mint
Blueberries
Raspberries
Chopped peaches
Chopped cucumbers
For a refreshing drink on a hot day, try placing a few blueberries and a few basil leaves in each ice tray compartment, top it off with Primo® Water and freeze it for at least 12 hours. Enjoy the ice with lemonade, limeade or whatever you feel! On the other hand, you could add chopped peaches to your ice tray, freeze them and add it to a pitcher of tea. Incorporate your liquor of choice, too, if you're of age of course.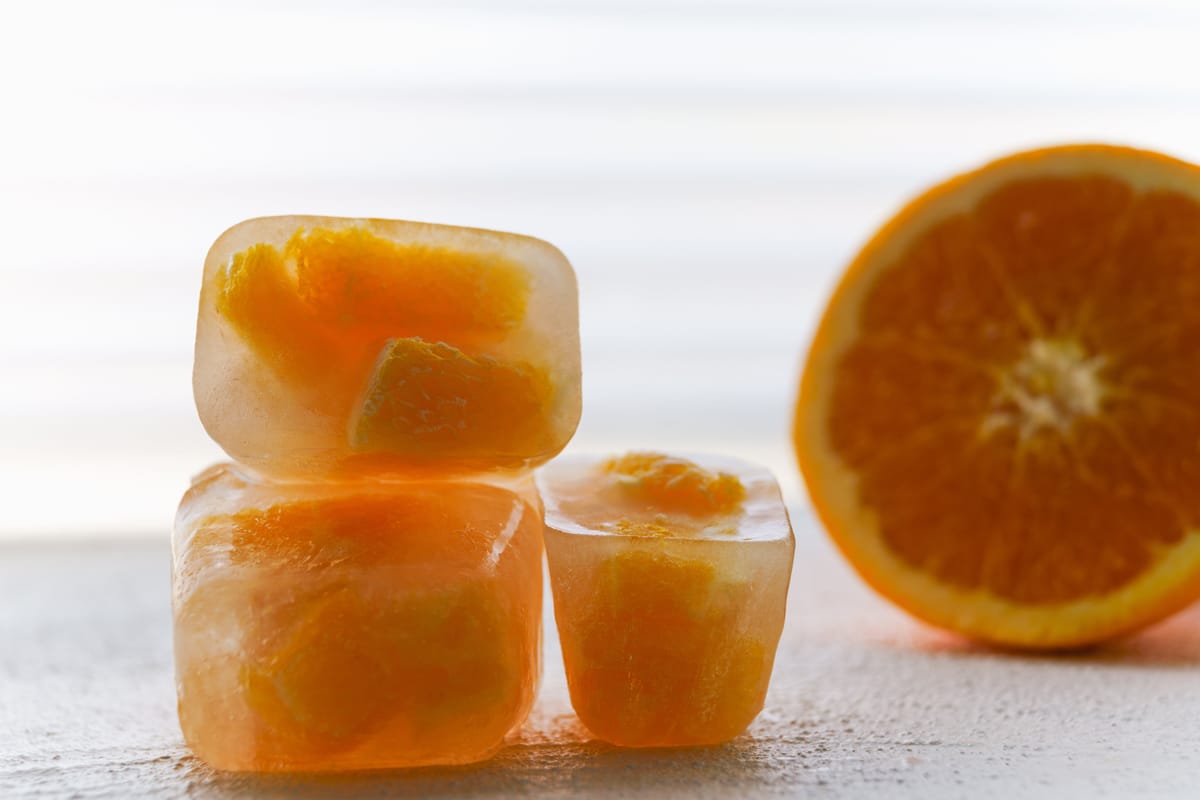 MAKE IT PRIMO
No matter what kind of ice you make, you should be making it with better, safer water. Your tap can often contain harmful microorganisms, heavy metals, trace pharmaceuticals and more. Ditch those contaminants for Primo® Water. We put our water through a 5-step Reverse Osmosis (RO) purification process to get rid of all that nastiness, leaving you with plain water, pure and simple.
We believe better, safer water is a human right. Ice (frozen water) is no exception. So, enjoy your ice-cold drinks this summer, but enjoy them the responsible way. It might just be the start of something BIG. Find Primo near you and experience it for yourself!