The Positive Health Benefits of Elderberry
January 23, 2020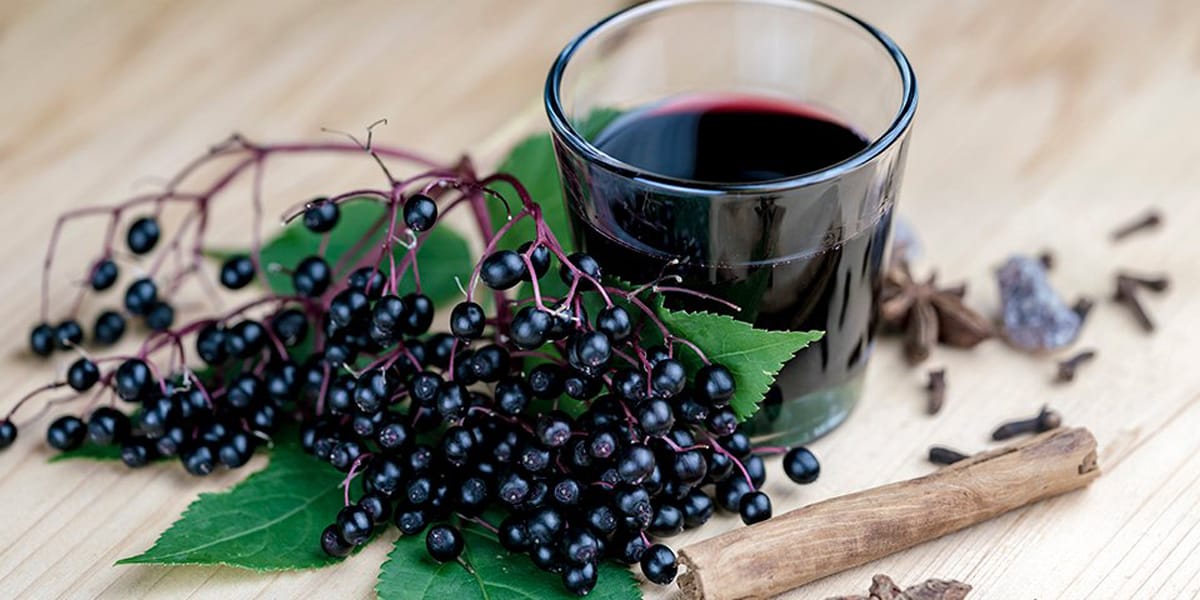 There might be a stigma around using natural remedies to help fortify your body's immune system, but don't count them out completely. While vaccines and Westernized medicine are vital to a society of healthy humans, there are still some natural remedies from our past that prove just as effective. One of those remedies has all to do with elderberries.
What Is elderberry?
With a name like that, it sounds as if this plant was taken straight from a fairytale. Rest assured, though, it is real, even though some might say its health benefits work like magic.
Elderberry is a flowering plant native to Europe, though, in the modern-day, it grows all around the world. It has several varieties, the most common being the European elderberry, or "black elder." It's comprised of three parts that have been used medicinally for hundreds of years: the stem, the white flower and the dark, blue-black berries.
Historically, elderberry was used by Native Americans to treat infections, while the Egyptians used it as part of their skincare routine, as well as to treat burns. Elderberry flowers and leaves have been used for pain relief and swelling. And, the stem was used as a diuretic or laxative. Today, however, elderberry is mostly used as a supplement to boost immune systems with the hopes of warding off cold and flu symptoms.
Health benefits of elderberry
A primary reason we've been reaching for elderberry for so long involves its high nutrient content. It's full of powerful antioxidants, phenolic acids, flavonols and anthocyanins, which help reduce bodily damage due to oxidative stress and inflammation. In other words, it could help you recover from prolonged activity.
It's also been proven that diets high in flavonoids and anthocyanins can reduce the risk of heart disease.
Elderberry has been seen to improve a flu patient's condition thanks to its antioxidant content and its high vitamin C content. In one study, flu patients who took 15 ml of elderberry syrup four times daily showed symptom improvement in about four days, while the control group needed about eight days to show improvements.
In addition, another study showed that healthy individuals who ingested elderberry three times daily experienced shorter periods of illness and less severe symptoms.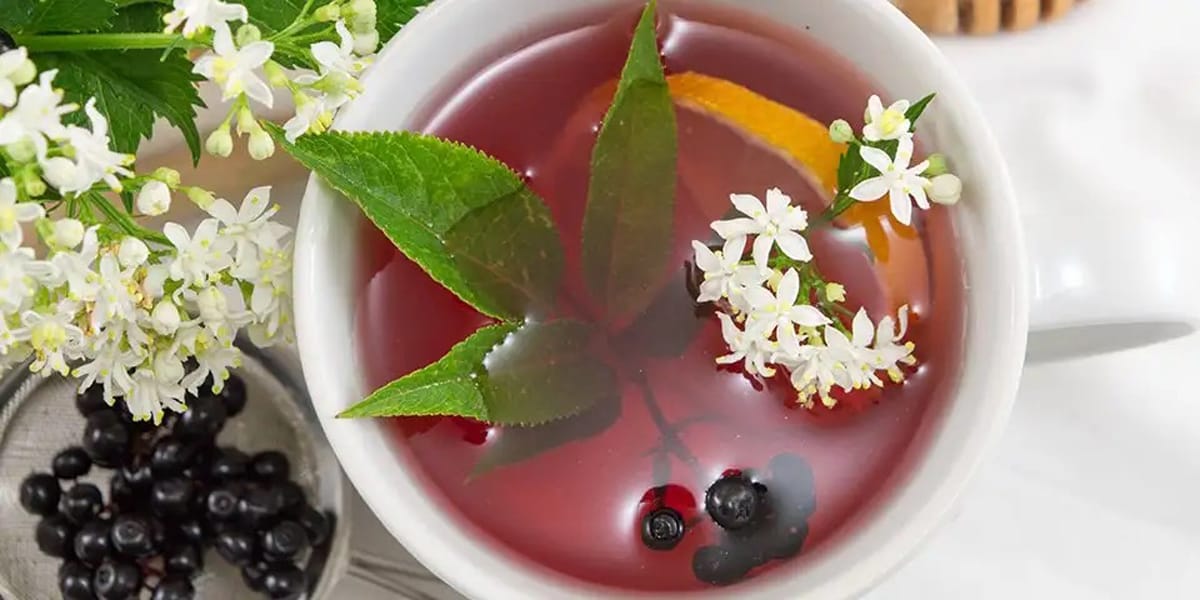 Easy elderberry recipe
Raw, natural elderberries are incredibly tart, so cooking them makes them much more palatable. A common way to use elderberry is making it into a syrup by simply cooking elderberries and water together on the stove. After a 45-minute simmer, strain the liquid and voila! Elderberry syrup. You could buy elderberry syrup over the counter, but that method is much pricier.
Once you have your syrup in hand, gather these simple ingredients:
Purified water (or sparkling water if you like fizz!)
1 tablespoon elderberry syrup
½ lime, juiced
Ice (made from purified water!)
Just pour your water into a glass and then add the elderberry syrup. Stir to combine. Add ice, if you please! This is an easy, refreshing way to reap the benefits of the elderberry.
Make it even better with Primo Water
If it's possible, you can make your elderberry experience even better with Primo® Water! Tap water is often riddled with contaminants that are harmful to your health. Why risk tainting the awesomeness of the elderberry? Instead, choose Primo.
Our water undergoes a 5-step Reverse Osmosis (RO) purification process that eliminates all harmful microorganisms, heavy metals, trace pharmaceuticals and more. That leaves you with a safer base to mix in that elderberry goodness. Bonus: you'll be getting healthier hydration at the same time!