Your Father's Water Dispenser
June 6, 2019
Since June is already underway, we're starting to celebrate the father figures in our lives more and more. No matter what kind of dad you are—on the go, stay at home, or somewhere in between—it's important to let your healthy habits fly in the form of better, safer water. So, that's why this month "D" doesn't just stand for dad, it stands for dispensers too. Who says that only girls get to love their kitchen appliances? That's right—this time it is your father's water dispenser.
IF YOU'RE A GO-DADDY
For dads on the move, whether it's tailgates, t-ball games, hikes or road trips, the Primo® Rechargeable Water Dispenser is the smart choice for you. This portable, stainless-steel water dispenser looks as cool as the water it dispenses, and it goes wherever you do. Its long-lasting lithium ion battery dispenses over 25 gallons of water with every charge, and it even dispenses water while it's charging so you don't have to waste any time.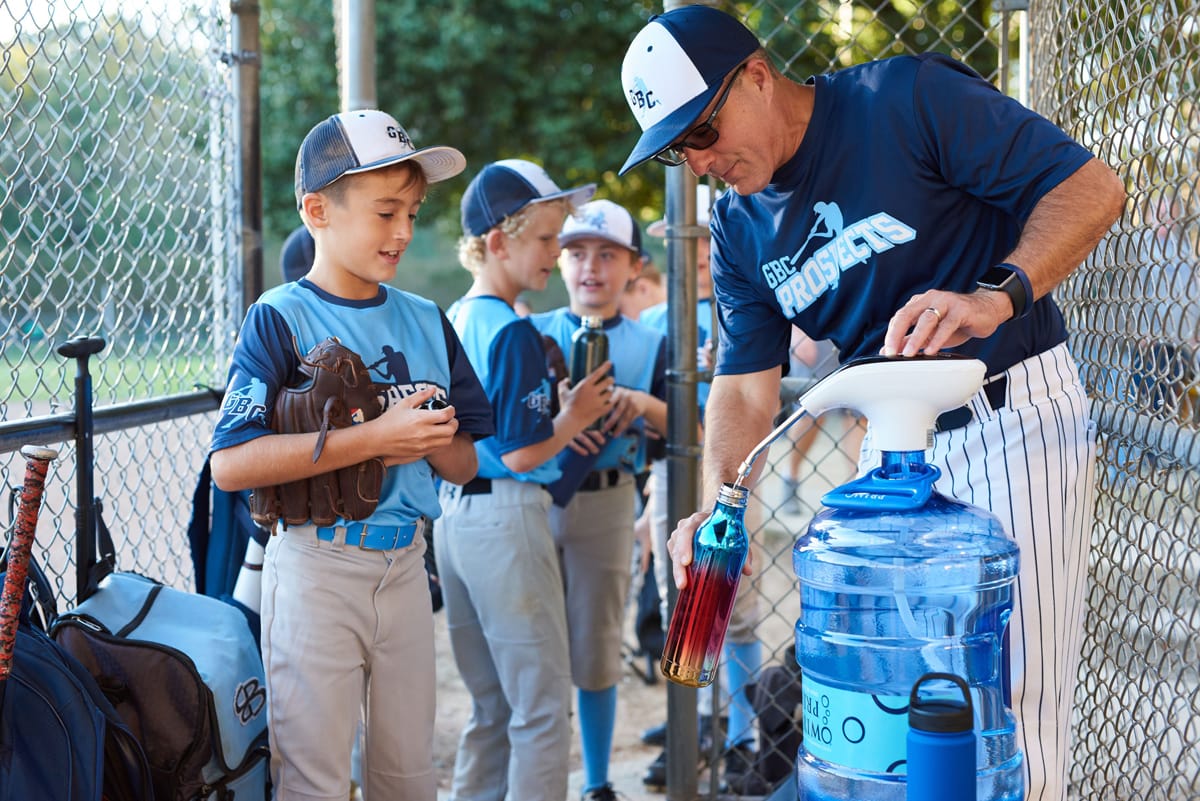 Having a portable dispenser makes access to better, safer water easier for the whole family—not just dads. But fair warning: this portable dispenser is so innovative, they might be calling you super dad after a while. Be sure and grab your cape!
IF YOU'RE A GO-GO GADGET DADDY
Want to be the hot topic at your next play date? Then make sure to grab the Primo® Smart Touch Deluxe Bottom Loading Water Dispenser—one of the coolest, sleekest water dispensers on the market. With its electronic Smart Touch controls, it practically dispenses refreshing Primo® Water on its own! And, you have the option for piping hot, cold, or room-temperature water for added convenience.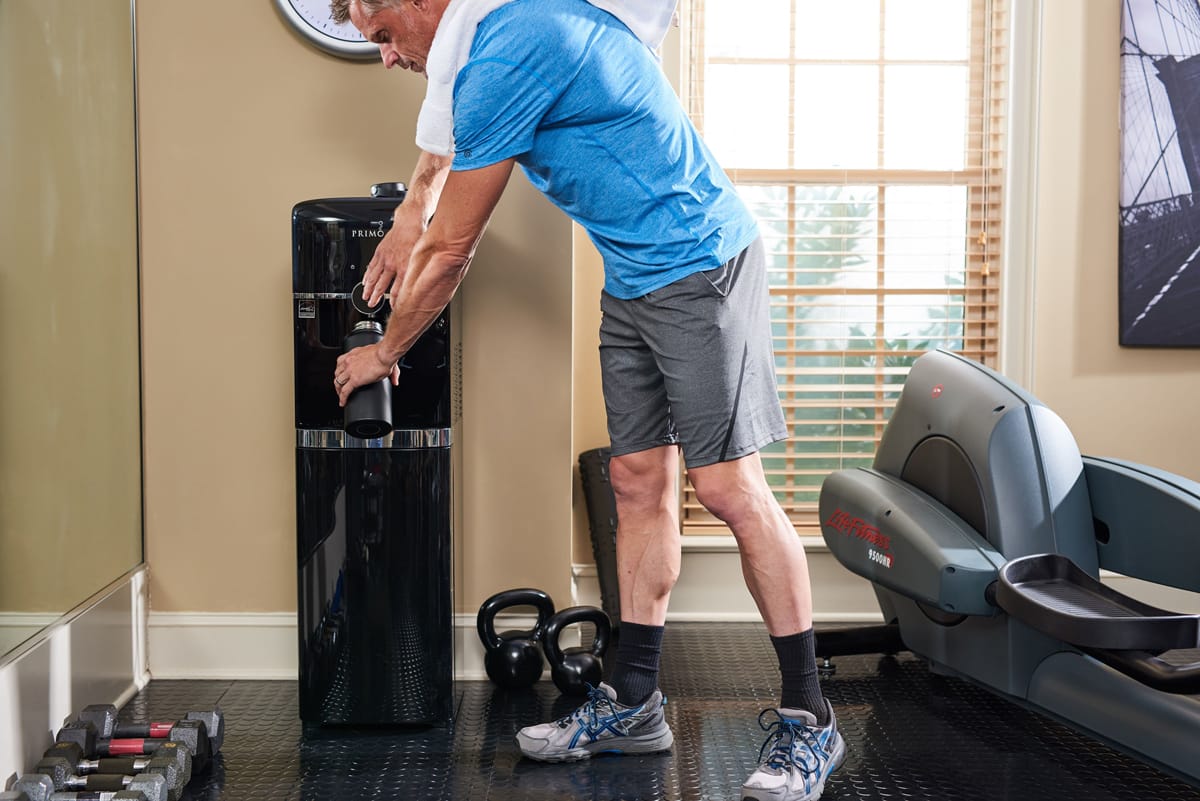 This is the next must-have kitchen appliance so you can be the coolest dad at the block party. Next thing you'll know, all the kids will want to sip Kool-Aid at your house. What can we say? That's the benefit to being ahead of the dad-curve.
IF YOU'RE A NEW DADDY
Sometimes, dads love the simpler things in life…like a regular sleep schedule. But when that's thrown out the window thanks to your new tiny human, you need the Primo® First Steps Bottom Loading Water Dispenser designed for baby formula. That's right—for those sleepless nights where you're up and at 'em being an awesome dad, this dispenser is designed to dispense warm water (approximately 98.6-104˚F) for mixing baby formula. But it also dispenses piping-hot and ice-cold water, all equipped with a child-resistant safety feature for hot water.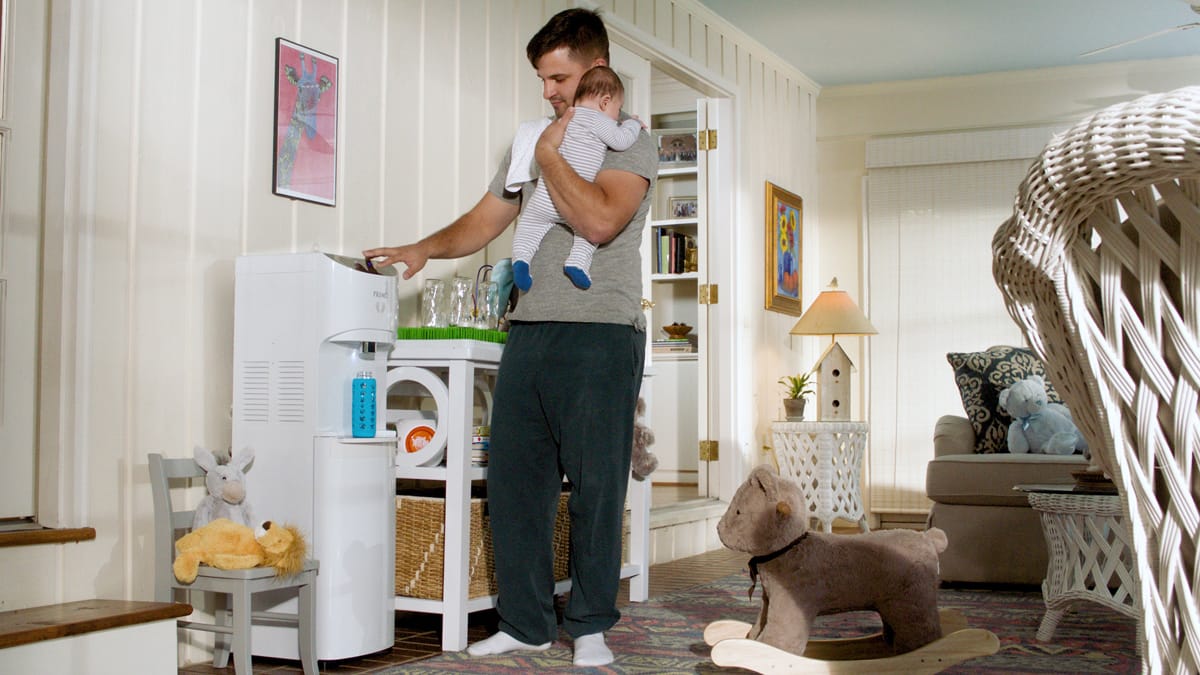 Being a new dad is hard, but at least this dispenser can make it just a little easier. That way, you can get back to what's truly important, like snuggling your tiny human and sleeping…remember sleeping?
PRIMO LOVES ALL DADS
No matter how you fit into the equation, being a dad is hard, yet rewarding, work. It's a full-time job. With these dispensers, and with the help of Primo's 5-step Reverse Osmosis (RO) purification system, you can make it easier for your family to have access to the better, safer water they deserve.